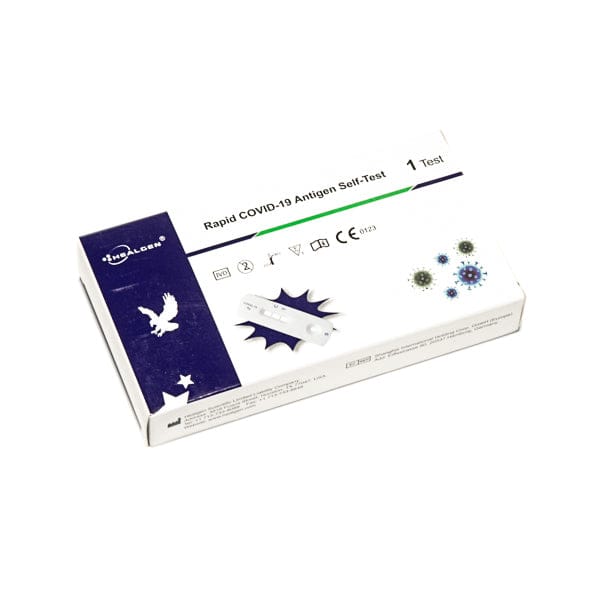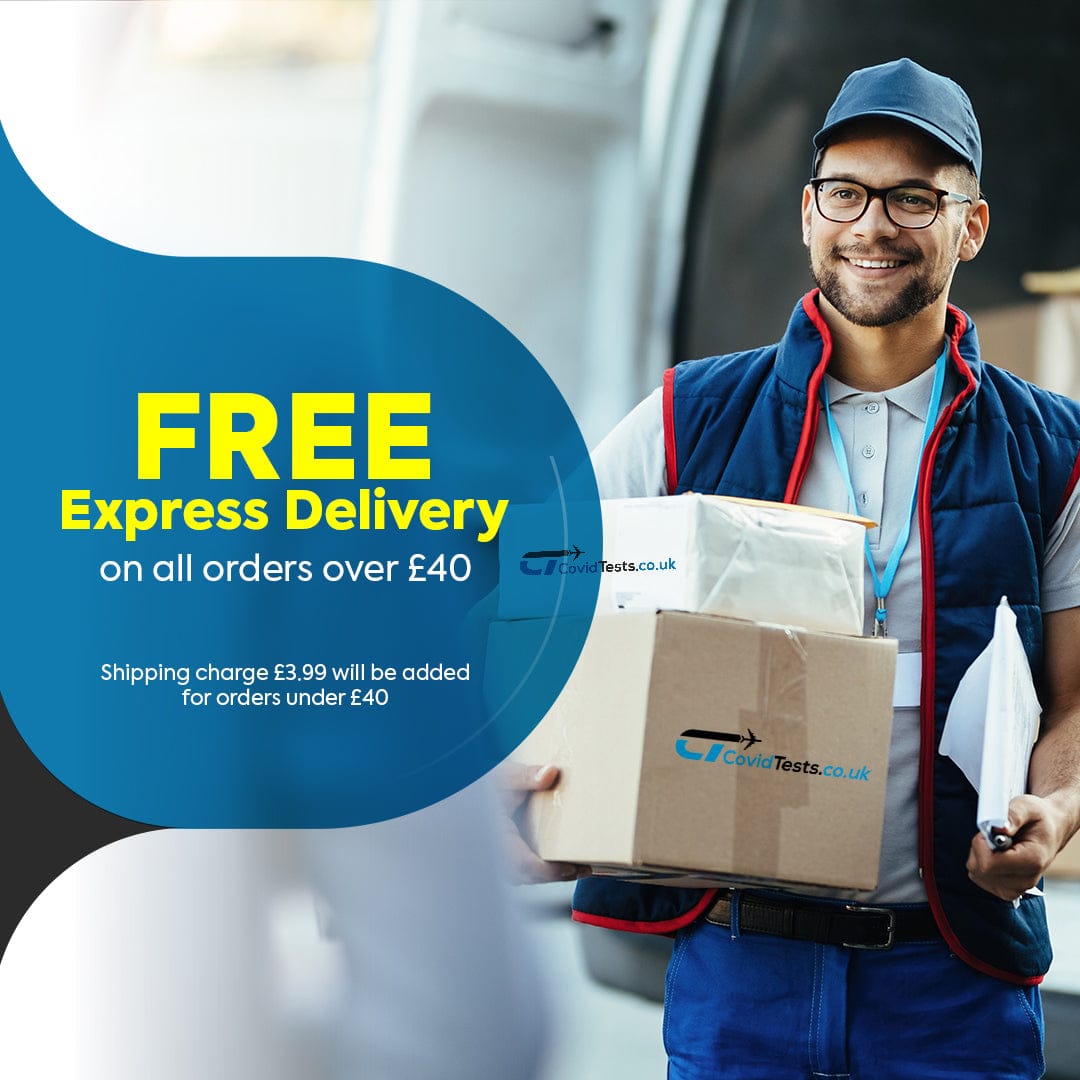 Save 58%
Healgen Lateral Flow Covid Self-Tests Single Test Pack
Sale price

£0.79
Regular price

£1.89
(/)
Tax included.
Select desired quantity below.
AUTHORISED DISTRIBUTOR stocking trusted brands only
FREE EXPRESS DELIVERY on orders over £40
SAME DAY DISPATCH on orders before 2pm Monday - Friday excluding bank holidays.
Shipping & Delivery

We offer a fast and reliable 24-hour Next Working Day Royal Mail tracked service.

Shipping Costs:
Orders under £40: £3.99
Orders over £40: Free Shipping


Dispatch Days: We dispatch orders from Monday to Friday, except on Bank Holidays.

Order Cut-off: To ensure Next Working Day Delivery, please place your order by 2 pm from Monday to Friday.

Please note that our shipping services are currently available only for mainland UK.
Returns & Refunds

If you are not entirely satisfied with your purchase, we're here to help.

Our products can be returned within 30 days of the original purchase of the product.

To be eligible for a return, please make sure that:

The product was purchased in the last 30 days
The product is in its original packaging
The product isn't used or damaged


PLEASE NOTE WE DO NOT ACCEPT RETURNS OF COVID TEST KITS.
CURRENT STOCK EXPIRY DATE: January 2024
Healgen Single Test
The spread of the highly contagious SARS-CoV-2 respiratory disease across the globe was a cause for great concern. Millions of lives have been taken, causing people to fear contracting the dreaded disease.
The worldwide initiative of mass testing the populace has impeded the spread of the virus. As the world is opening its doors once again, our most effective weapon against the spread of the infection is still antigen testing. That is why governments are encouraging their citizens to self-test as soon as they experience flu-like symptoms. The Healgen antigen test is just one of the few rapid tests approved by the U.K. Government.
The Healgen rapid COVID-19 antigen self-test is designed to detect your COVID-19 infection status in just 15 minutes!
     

 

The kit is complete with everything you need to perform the test.

     

 

Approved by the U.K. Government

     

 

Certified safe for home testing

      Can be used on children as young as 2 years old
What Is in the Test Kit?
Each Healgen COVID-19 test kit comes in a box. The sterile components are stored safely in sealed pouches. The kit comes complete with all the paraphernalia you will need to perform a COVID-19 lateral flow test.
     

 

Test device/cassette

     

 

Sterile swab

     

 

Extraction tube with tip and buffer solution

     

 

Instructions

      Procedure card
Note: A clock or timer is required during the procedure, but it is not provided in the kit.
How to Use the Healgen Rapid Antigen Test?
The test kit comes with written instructions. Follow each step carefully to prevent invalid or false negative results.
Place the buffer tube in the workstation hole to keep it upright. Remove the cover from the top of the tube.

Open the sterile swab where it is indicated on the package. Carefully pull out the swab by holding the plastic end. Do not touch the absorbent tip to avoid contamination.

Gently insert the absorbent tip into the left nostril, about 2 to 4 cm deep. Do not force the swab deeper once you feel resistance.

Rub the swab against the nostril walls in a circular motion at least 5 times. Then carefully remove the swab without leaving the samples inside.

Repeat steps 3 and 4 in the right nostril.

Once samples have been collected from both nostrils, place the swab in the buffer tube.

Press the sides of the tube against the head of the swab and twist it at least 6 times.

Set a timer for 1 minute and leave the swab in the buffer solution for that duration.

Squeeze the sides of the tube to extract all the solution from the absorbent tip.

Remove the swab and dispose of it properly in the garbage bin.

Close the tube with the cover from the kit. Make sure it is tightly closed.

Open the test device pouch and place the cassette on a flat and clean surface.

Carefully place 4 drops of the solution into the sample well by squeezing the tube gently.

Set the timer for 15 minutes and wait. Do not move the test.

After the 15 minutes have transpired, read the results immediately.
Interpretation of Results
These are the three possible results that you may see on the test device:
POSITIVE:

 

There are two lines present, one at the Control line (C) and one at the Test line (T).


The line at the Test line may either be faint or strong. As long as the lines are present, it means that the test has detected proteins from the COVID-19 virus. You are carrying the virus even if you are not exhibiting any symptoms.

NEGATIVE: There is only one line, and it is at the Control line (C).
The line at the Control line (C) means that the test was executed properly. No line at the Test line (T) means there is no COVID-19 detected in your system. However, a negative result does not completely rule out an infection. You may have to do another test again after 1 or 2 days.

INVALID: There is no line present, or there is only a line at the Test line (T).
No line at the Control line (C) means that the test did not proceed properly. It may be due to a failure to properly do the procedure. This deems the test invalid and cannot be used to identify the presence of the virus.

The Healgen Test Kit Technical Information
The Healgen Rapid Test has undergone clinical evaluation and here are the results:

Positive Percent Agreement (PPA): 95.7%
Negative Percent Agreement (NPA): 99.6%
Overall Percent Agreement (OPA): 98.9%

 Specimen: Nasopharyngeal (NP) swab

Time to Results: as fast as 15 minutes

Shelf Life: 24 months from the manufacturing date
Warnings
This test is meant for 

in vitro

 diagnostic use only. Do not use other bodily fluids as samples.

Do not use test kits that are past the expiration date unless the manufacturer specifies a shelf life extension for their products.

Keep the test components in their sealed pouches before use.

The test cassette, swab, and buffer tube are for single use only. Do not reuse any of the paraphernalia for another test.

Only use the sterile swab included in the kit. Do not use or substitute cotton swabs.

For a more accurate result, do not use visually bloody or overly thick specimens.

Follow the instructions carefully to avoid inaccurate results.

Refrain from moving the test device/cassette once the solution has been applied.

Store the kit properly to avoid affecting the results.

Keep the kit away from the reach of children to avoid contact or consumption of harmful buffer chemical.
Buy the Healgen COVID-19 Antigen Test Kit
Purchase legitimate Healgen test kits only from CovidTests.co.uk! We are the leading supplier of COVID-19 rapid self-test kits. The tests can be used domestically or for travel requirements. Certification of results can be done online to be used for work or travel purposes.
Frequently Asked Questions (FAQ)
What Is Rapid Covid-19 Antigen Testing?
A lateral flow or assay is used in rapid testing. This test is designed to detect the presence of proteins from the SARS-CoV-2 disease. If the proteins are present, then the infection of the patient is confirmed. Rapid tests can be done at home and provide you with results after just 15 minutes of processing, unlike PCR or molecular testing, which is done in the lab and may take hours to process.
What Covid-19 Variants Can the Healgen Rapid Test Detect?
The Healgen antigen test can detect the presence of SARS-CoV-2 wild and mutant variants, including the Delta (B.1.617.2), Omicron (B.1.1.529), South Africa (B.1.351), UK (B.1.1.7), and Brazil (P.1) variants.
How Accurate Is the Healgen Covid-19 Test?
The Rapid COVID-19 self-test has correctly identified 97.25% of positive samples and 100% of the negative samples. It has an overall accuracy of 98.73%.
Will the Test Hurt?
No, the collection of the nasopharyngeal specimen may only cause slight discomfort. The swab is merely inserted 2-4 cm into the nostril and no further. If extreme or sharp pain is experienced during swabbing, discontinue the procedure.
What Are the Key Benefits and Risks of Using the Healgen Antigen Test?
Benefits:
This test can quickly identify the presence of the COVID-19 virus.

The test results can be used, together with other medical information, for your healthcare practitioner to decide on your care.

You can limit the spread of the virus if you know your infection status using this test.
Potential risks:
There may be slight discomfort during the nasal sample extraction.

There is a possibility of getting incorrect test results.
When Should I Get Tested?
If you are experiencing flu-like symptoms (e.g., fever, runny nose, sore throat, body aches, shortness of breath, loss of taste), you should do a self-test. Knowing your COVID-19 infection status will help prevent the further spread of the virus. If you get a negative result despite exhibiting symptoms, you may self-test again after 1 or 2 days. A single negative result is not enough to rule out the possibility of an infection.
Can I Still Use an Antigen Test Even If I'm Vaccinated?
Yes, you may use a COVID-19 antigen test even if you are already vaccinated. Even fully vaccinated individuals may get infected with the virus. So, it is best to test when you are exhibiting COVID symptoms. However, if you have just recently gotten your vaccine shot, it is normal to experience flu-like symptoms because of it. It is not necessary to do an antigen test if this is the case.
I Have Been Recently Vaccinated for Covid-19, and I Am Experiencing Symptoms. Should I Use a Rapid Antigen Test?
No, it is normal for newly vaccinated individuals to experience COVID-19 symptoms. Though if your symptoms persist for more than 2 days, you may do a self-test to confirm.
Can I Use the Rapid Test Even If I Do Not Have Symptoms?
Yes, you should self-test even if you do not have symptoms when you have been exposed to a possible COVID-19 patient. Asymptomatic individuals can still carry the virus and are actually the leading cause of the inadvertent spread of the disease.
What Is the Age Range of Individuals Who Can Use a Rapid Test?
Any individual aged 2 years and above can use the Healgen COVID test. For ages 2 to 12, an adult should be the one to collect samples from the children's nostrils. Ages 13 and up can perform the self-test on their own.
I Got a Positive Result. What Should I Do Next?
You should report the positive result to your healthcare provider and follow their expert advice.
I Got a Negative Result. What Should I Do?
A negative result does not remove the possibility of an infection. You may perform another test after 48 hours to confirm this result. After two negative results, you may rest assured that you are not carrying the virus.
I Got an Invalid Result. What Should I Do?
An invalid result cannot be used to identify the presence or absence of the COVID-19 virus. Use a new test kit and perform the test again. Make sure to follow the directions carefully to avoid getting an invalid result.
I Have Covid-19 Symptoms, but My Test Result Is Negative. What Should I Do?
Individuals who have symptoms but get a negative test result are most likely not infected with the COVID-19 virus. Simply stay at home and rest for a faster recovery. However, if you are having difficulty breathing or encountering health complications, you should immediately consult with your physician.
I Do Not Have Symptoms, but My Test Result Is Positive. What Should I Do?
You are infected with COVID-19. It could be that you are asymptomatic but are still a carrier of the virus. To avoid infecting other people, you should self-isolate and consult with a medical professional for further guidance.
Can I Collect Specimens for Later Testing?
No, samples should be taken and tested within 60 minutes after extraction.
How Should I Store the Test Kits?
The kit can be stored at room temperature or kept inside a refrigerator. Do not freeze the kit components. The temperature should stay between 2 to 30 degrees Celsius. Make sure the test components are at room temperature before using. Once the sealed pouches are opened, the test kit must be used within an hour. Dispose of kits that have not been used after an hour of being opened.
How Should I Dispose of a Used Test Kit?
You may dispose of used test kits together with other household waste. Immediately throw in the garbage bin all paraphernalia after being used.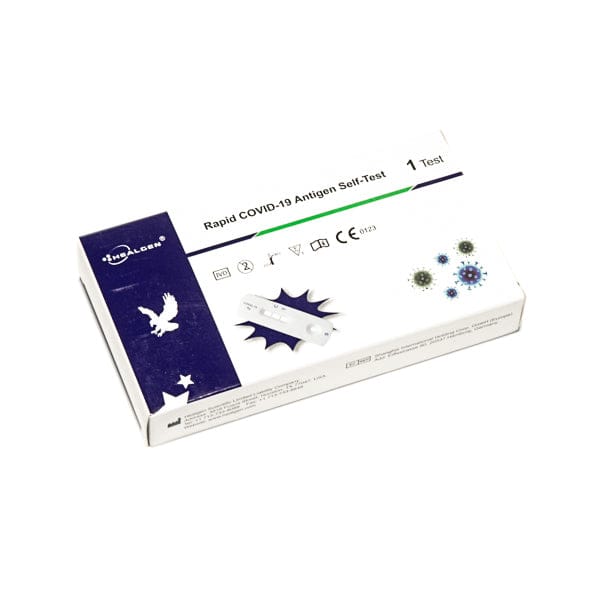 Healgen Lateral Flow Covid Self-Tests Single Test Pack
Sale price

£0.79
Regular price

£1.89
Choose options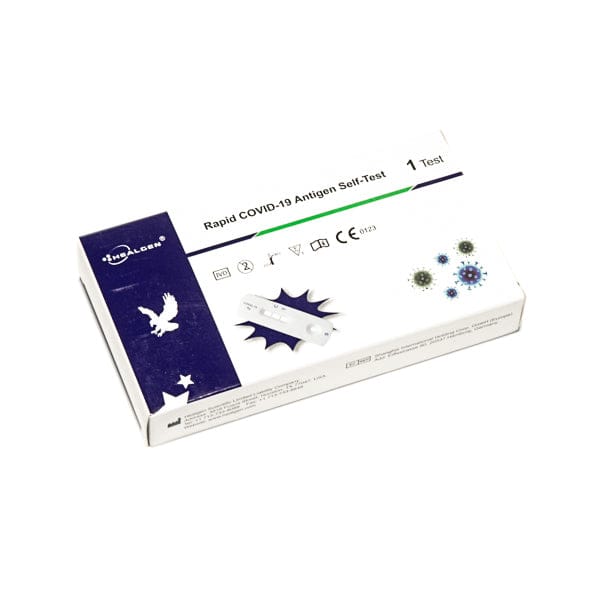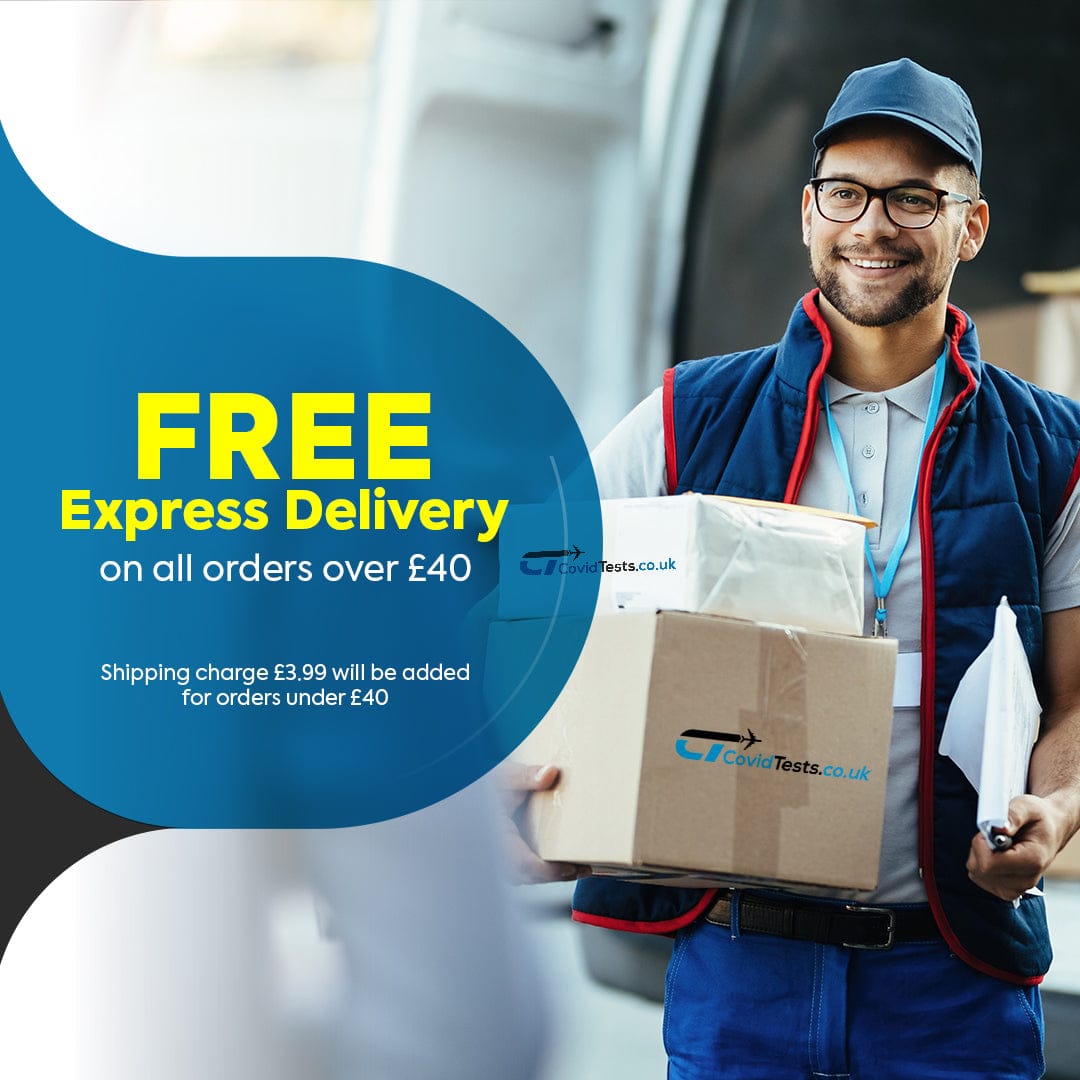 Sale price

£0.79
Regular price

£1.89
(/)
Tax included.
View details
Good Savings
Received a covidtests.co.uk single pack LATERAL FLOW COVID SELF-TEST by HEALGEN, which is the brand that was used by a clinic I went to during the height of the pandemic. Chuffed to get it at a great 99p sale price, and even more happy to be able to self test. Just about to place another larger order so I have a little supply for me and my family over xmas and the new year
I RECOMMEND THE SINGLE TEST HEALGEN LATERAL FLOW COVID SELF-TEST
Apart from missing the same day dispatch cut-off time of 2pm, which I hadn't seen; once I received the lateral Flow Covid Test manufactured by Healgen, I was delighted. --Not only was it inexpensive for a top medical brand; consumers also have the option to just buy a single test pack. Further, in addition to these important considerations, this option from covidtests.co.uk empowered me to self-test in the privacy and comfort of my own home, without the need to pay for it to be done in a pharmacy, -- A place where I would have to potentially queue up next to people who may have covid.
If anyone is experiencing covid symptoms such as chills or fever, tiredness, a sore throat, a cough, shortness of breath, a headache, muscle or body aches, a new loss of smell or taste, a runny nose, vomiting, nausea or diarrhoea, then ordering a test online from a medical distributor like covidtests.co.uk is a good route to take. A couple of my family members didn't so this, and so unfortunately, they passed on the virus to others, including work mates. I have kept this website address, and will recommend it to anyone in need. But place your order before 2pm. I see that an express delivery option is available if you order a few tests, or a combination of covid tests and covid masks. And that's free if you spend a total of £40 plus.