Who Is Extremely Vulnerable to COVID-19?
The coronavirus is a highly contagious disease that does not discriminate. People across the globe have fallen ill and millions have perished due to this virus. Studies have observed that certain types of individuals are more prone to contracting COVID-19 and experiencing severe symptoms. Additional precautions must be taken by these vulnerable populations.
Find out if you or your loved ones are considered part of the clinically extremely vulnerable (CEV) people. Then learn about the measures you can take to stay safe during this pandemic.
Who Are Clinically Extremely Vulnerable (CEV) People?
The COVID-19 determination of extremely vulnerable is based on a person's physical health and underlying health conditions.  Individuals who are identified as clinically extremely vulnerable (CEV) are added to the shielded patient list. Those who are considered high risk are individuals who have:
Certain cancers (cancer affecting the blood such as lymphoma and leukaemia)

A blood condition

Sickle cell disease

A respiratory condition

Severe liver disease

Chronic kidney disease (Stage 4 or 5)

Inflammatory conditions (the likes of inflammatory bowel disease and rheumatoid arthritis)

Autoimmune diseases (HIV or AIDS)

A weakened or compromised immune system

Down's syndrome and other chromosomal disorders affecting the immune system

A condition that affects the brain or nerves (cerebral palsy, motor neurone disease, multiple sclerosis, and Huntington's disease)

Severe learning disabilities

Had a transplant (organ or bone marrow)
According to research, these are the other factors that are likely to increase your risk of experiencing severe COVID-19 symptoms and/or complications:
Pregnant

Over 60 years old (the risk increases with age)

Not vaccinated against COVID-19
How to Minimise the Risk?
Get vaccinated
The best form of long-term protection against COVID-19 is to get vaccinated. The vaccines being used on the world's populace are safe and effective. Vaccines do not prevent you from being infected with the coronavirus. However, it does reduce your chances of experiencing severe symptoms and even dying from the disease. A person who is extremely vulnerable to COVID is highly encouraged to get vaccinated as soon as possible.
Individuals aged 5 and up are eligible for COVID-19 vaccination. Most vaccines are delivered in 2 doses, given several weeks apart. After being fully vaccinated, you will have a lower risk of infection and a stronger chance of fighting the disease.
As for the booster shot, people over the age of 16 may safely get their extra dose of protection several months after their initial full vaccination.
Stay at home (Shield)
Staying inside your home, termed shielding by the UK Government, is the second-best method of preventing the clinically extremely vulnerable (CEV) from being infected with COVID-19. The SARS-CoV-2 virus is transmitted airborne via droplets. This means that you can only contract the disease if you breathe in the contaminated air near a COVID-19 carrier. Limiting close contact with other people is the key. If no one in your vicinity is infected with the virus, then you are at zero risk of becoming sick with it.
In addition to staying at home, limit the number and frequency of your visitors. Simply keep in touch with friends and family through video calls or messages over the phone. Also, practice contactless payments and deliveries when you get orders straight to your doorstep. Sanitize the packaging before holding and opening them. These simple steps play a major role in keeping you safe from a potentially deadly disease.
Wear a face mask
Though the law on mandatory wearing of face masks has been lifted, it still offers decent protection for individuals who are extremely vulnerable to coronavirus. It is advised to wear a face mask when you are going into crowded places, riding public transportation, and during the season when respiratory infections are rampant, specifically during winter months.
If you are going out of the house, it is best to wear a face mask with the following guidance:
Use masks with the code FFP2 or FFP3 (these types of masks offer better protection).

If you cannot find those specialized masks, a two or three-layered fabric mask will do.

Wear a disposable mask over a cloth mask to double your protection.

When using disposable masks, wear them only once and dispose of them carefully after each use.

When wearing reusable cloth masks, wash them after every use.

Always wash or sanitize your hands before putting on a face mask.
Do a self-test
A COVID-19 lateral flow test acts as a supplementary method for preventing the spread of the virus. The UK Government's mass testing efforts have effectively reduced the number of infections in the country. In support of this ongoing effort, the government advises its citizens to self-test. Studies have shown that asymptomatic people who are hosts to COVID-19 are the usual cause of the virus spreading.
Individuals carrying the virus with or without symptoms can spread the virus. With the help of lateral flow tests, like the FlowFlex and the Healgen rapid COVID-19 antigen self-test, you can instantly know your COVID-19 status in just 15 minutes. Once you find that you are carrying the virus, you should self-isolate and consult with your healthcare provider for further instructions.
Buying lateral flow test kits is made simple. You can order and pay for your testing kits online and then have them delivered straight to your doorstep. This process limits close contact, which is highly advisable for CEV people. You may store extra kits as these will keep for months.
For the cheapest FlowFlex COVID test price, order the legitimate test kits only from CovidTests.co.uk, an authorised distributor of the UK Government-approved lateral flow test brands, FlowFlex and Healgen.
Additional Advice for CEV People
Get treatment
If you are experiencing severe symptoms of COVID-19, you may be eligible for medical treatment. This includes antiviral medicines molnupiravir, nirmatrelvir, remdesivir, and ritonavir. These medcines help manage the symptoms of COVID-19 and reduce the chance of severe illness. Consult with your health practitioner about the best treatment for your condition.
Get a booster dose
COVID-19 vaccines are only effective for some time. After several months, a booster dose is needed to add extra protection to your immune system. This also ensures that you get protected against new variants of the virus.
Keep your distance
When going outside or meeting people, it is advised to keep a distance of 2 meters between yourself and other people. This will reduce the chance of contaminated air droplets from reaching you.
Sanitise regularly
Use a hand sanitiser or wash your hands using soap and water throughout the day. This kills bacteria and viruses that may cause infection.
In Summary
COVID-19 can infect anyone, most especially those who are clinically extremely vulnerable (CEV). These high-risk or shielded individuals are more prone and in danger of experiencing severe illness from coronavirus due to their compromised health.  The best advice for people who are shielded is to get vaccinated. Then for their continued safety, practice health protocols on hygiene and self-testing.
By following the government's guidance for people who are vulnerable, we hope for a safer future free of COVID-19 complications and deaths.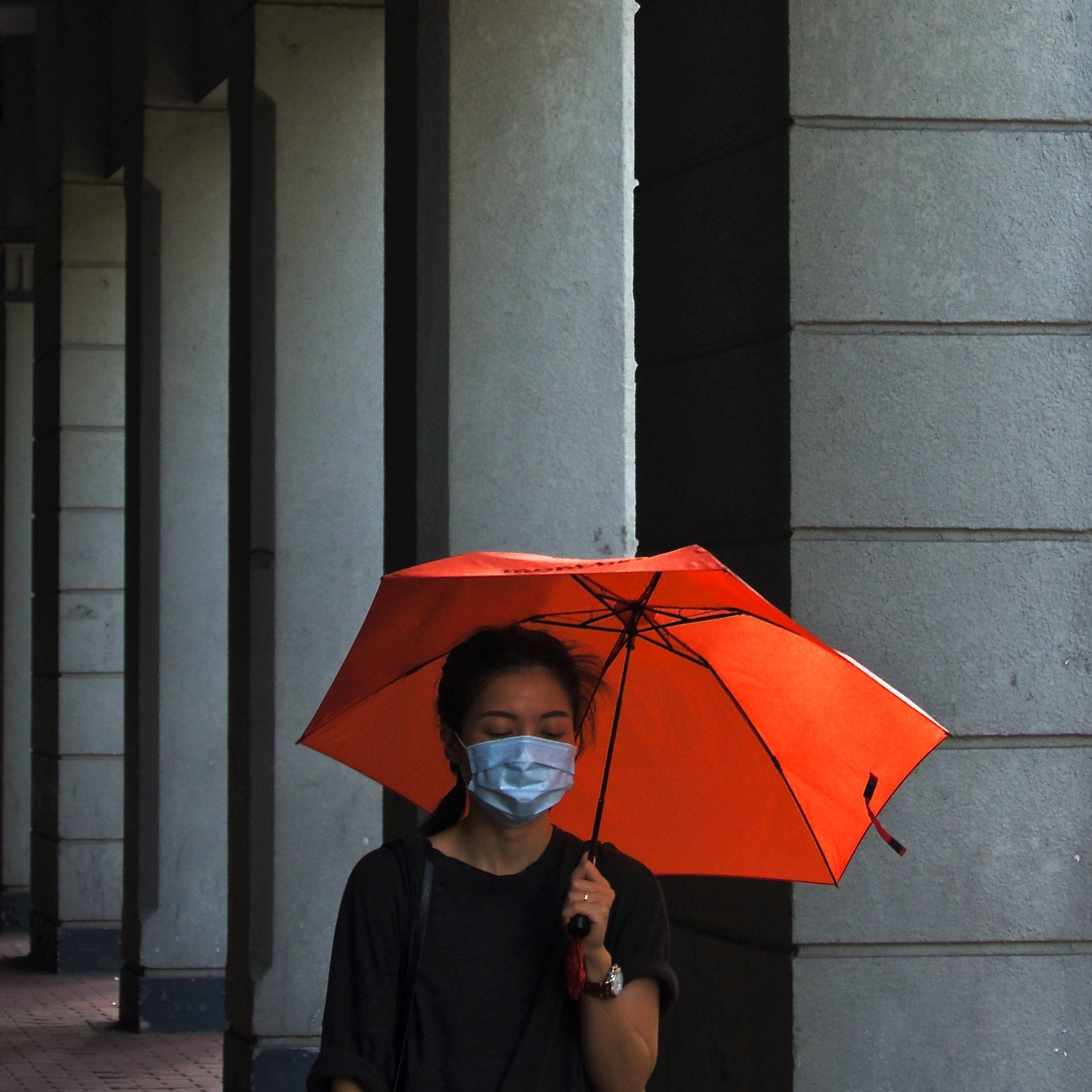 How Long Does Covid Last in Kids?
The coronavirus claimed millions of lives during the pandemic. As a parent with kids and COVID-19 still rampant, it is only logical to fear for your children's health. Any minor cough, fever, or co...
Read more