Which COVID Test Is Most Accurate?
There was a lot of confusion and unpredictability when COVID-19 first appeared. A pandemic ensued as the sickness spread like wildfire. Some people were asymptomatic, while others showed COVID-19 symptoms immediately. Therefore, it was hard to tell who was infected and who was not. It is due to this reason that the WHO Director-General in March 2020 termed testing as a crucial factor in controlling the pandemic.
Governments established large-scale testing facilities at airports for people who were about to embark on an international trip. Various testing procedures have been developed since then, alongside the efficiency of such procedures. Today, COVID-19 testing entails more than one way.
You can buy lateral flow tests in Bristol or any other city. However, there are so many diagnostic tests out there that it is possible for anyone to feel overwhelmed. It is difficult to say which COVID-19 test is more reliable. This blog offers a summary of the most popular forms of COVID-19 exams, as well as their efficiency and distinguishing characteristics.
Common Types of COVID Tests
In order to combat COVID-19, the first step is to conduct tests. It is essential to have a thorough understanding of the dynamics behind the various COVID-19 testing procedures to avoid obtaining false positives or false-negative results. The reliability of the COVID-19 tests will determine the next course of action, which may include isolation or medication.
Three types of testing methods are common in identifying current infection of SARS-CoV-2 virus or if you had COVID in the past. These include:
| Type | Difference |
| --- | --- |
| Nucleic Acid Amplification Tests (NAATs) such as PCR | Relies on the virus's genetic material for identification |
| Antigen Tests | Relies on the virus's protein for identification |
| Antibody Tests | Relies on antibodies in the blood in response to SARS-CoV-2 virus |
The most reliable of these tests is PCR while the most convenient one is antigen test. Here we discuss only two of them in detail.
Lateral Flow Antigen Test
Referred to as "rapid tests", antigen tests come under the category of diagnostic tests. This implies that they can demonstrate if you have a current infection or not. Following are the key points of antigen tests:
Rapid tests depend on a swab sample, be it nasal swabs which include anterior nares, mid-turbinate and nasopharyngeal, or oropharyngeal, depending on the position of either nose or throat where the mucus is taken from;

They can be carried out in a variety of settings, including clinics, hospitals, doctors' offices, and even the comfort of one's own home.

These tests can also be used at airports for emergency situations.

It can be used to test both symptomatic as well as people without symptoms.

For a person with COVID-19 symptoms, an antigen test can be used for a minimum of two times over three days, with a break of 48 hours or more between consecutive tests.

For people without symptoms, the test can be used a minimum of three times over five days, with a break of 48 hours or more between consecutive tests.

The results of this test can be obtained within 15 minutes.

A positive test result indicates the presence of a current infection.

Antibody Tests
Antibody tests are used to determine if the person had an active infection in the past. Distinguish features of these tests are:

A blood sample is required to use an antigen test.

It can be carried out in laboratories.

It is recommended that antibody tests should be performed after 14 days of COVID-19 symptoms' appearance.

The reporting time of this test is 48 hours.

Antibody tests often fail to differentiate between antibodies produced by the virus and those produced by vaccines.
Are At-Home COVID Tests Accurate?
The use of COVID-19 tests that can be performed at home is a fantastic method for determining whether a person is infectious. In addition to this, they are a useful instrument for preventing the transmission of diseases from one person to another through interpersonal contact. Till today, it has been demonstrated that COVID tests that may be performed at home are not only accurate but also convenient. This category encompasses antigen tests which include rapid testing or lateral flow tests (often known as LFT).
The at-home COVID-19 tests are not as sensitive to SARS-CoV-2 virus as molecular tests are. They will be highly accurate if a person has a high viral load. In that case, a rapid test will be positive. There is a possibility of a false-negative result in the case of a low viral load. It implies that at that particular time when the test was taken, a person did not have viral load high enough to be detected by the antigen test. So, a person might be having active infection with no or mild symptoms.  Repeat testing as per the instructions on the COVID-19 test kit is recommended in such cases.
The accuracy of antigen tests can be assumed from the fact that the UK government has authorized them. The two most popular types of at-home COVID-19 testing kits are:
Healgen test for COVID-19
Flowflex antigen test for COVID-19
What COVID-19 Test Is Most Accurate?
Are PCR tests more accurate than rapid tests? Or are diagnostic tests more accurate than antibody tests? Accuracy is significant in testing methods due to a number of factors. They ensure that:
Proper treatment is given to sick people;

Active infection cases are identified daily;

Vaccines are given on a priority basis;

Infected persons are effectively isolated;

Contact tracing protocol is initiated to inhibit the advancement of disease; and

Potential donors for convalescent plasma therapy have been arranged.
Studies have shown that molecular tests such as PCR are the most accurate for detecting the SARS-CoV-2 virus's active state. Whether taken through saliva or nasal swab, PCR tests can be used for both symptomatic and asymptomatic people. However, there is a chance of false positives as well. PCR tests can detect fragments of the virus RNA up to 90 days after the initial contraction.

How to Get the Right COVID Test?
The procedure of performing a COVID-19 test is imperative for getting the right results. You must know where to begin and how to proceed step-by-step. For at-home COVID-19 tests, follow the instructions given below:
Ensure that you are using a diagnostic test recognized by the FDA;

Do as instructed during swabbing;

Prevent sharing or reusing a swab;

Avoid distractions while performing a test;

Follow suggested timings for the test result;

Proper disposal is necessary;

The method of result sharing with any relevant person or authority should be known; and

PCR test is required as a confirmation in case of repeated negative test results.
These instructions will help you in getting an optimal result for antigen tests performed at home.
In the End…
There is no denial in the fact that accurate COVID-19 testing methods are necessary to hinder the progress of active infection among the public. Diagnostic tests are of two types, while common testing methods are three. And of course some questions arise like, are PCR tests accurate in general, or are they more accurate than antigen tests? Usually, at-home antigen tests are considered acceptable if they show positive results. A negative test, nevertheless, requires repetition of the test or, in some cases, confirmation of COVID-19 absence through PCR. Antibody tests may be used to specify the percentage of the total affected population in a given area. In all cases, the right way of performing a test is essential to get accurate results. Accurate results indicate the status of the current infection and assist in taking measures in the right direction.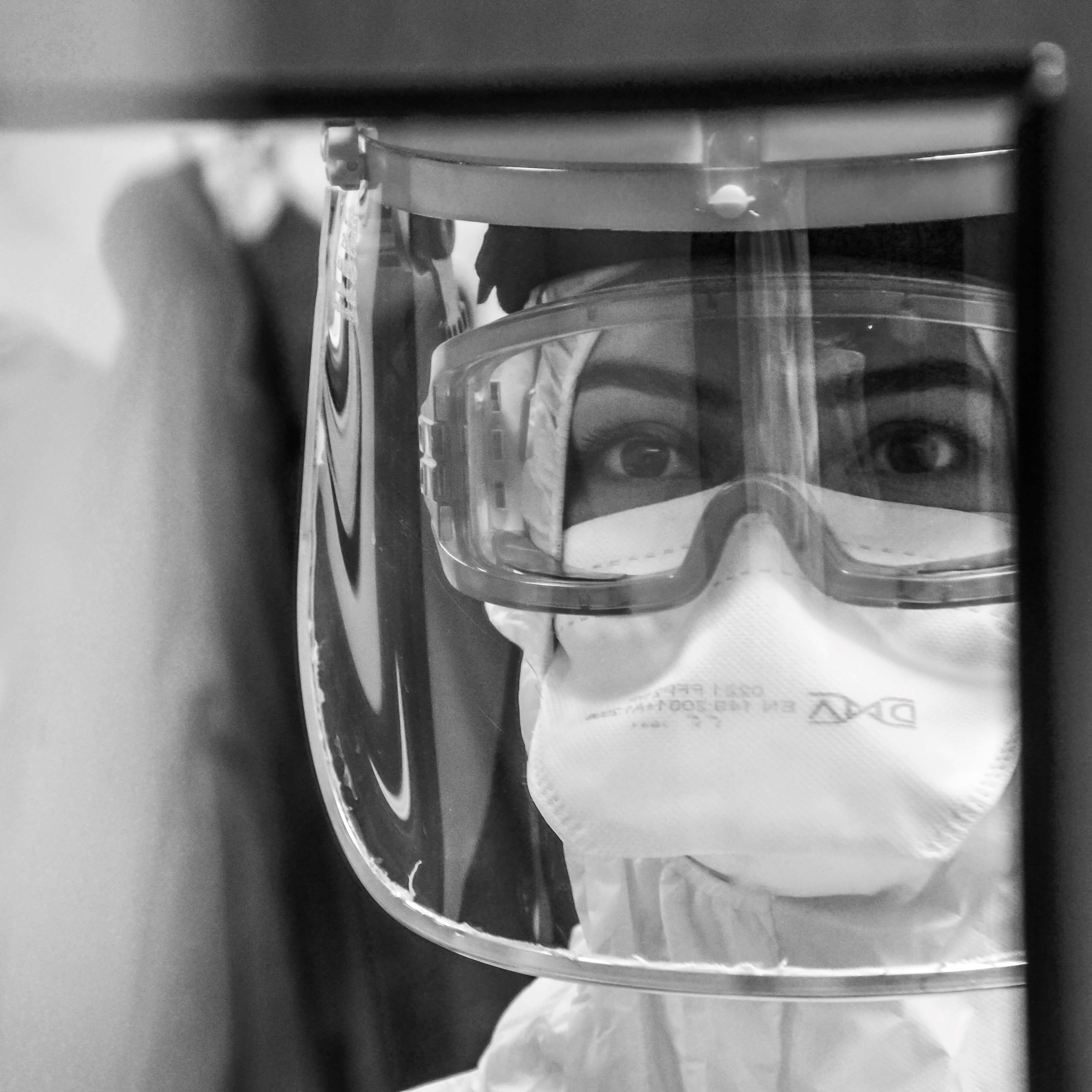 Can You Do a PCR Test After Having COVID?
A possibility of a false positive COVID test after recovery can't be overlooked. This blog gives an overview of the relevance and accuracy of PCR after having COVID-19. Contact us for further help!...
Read more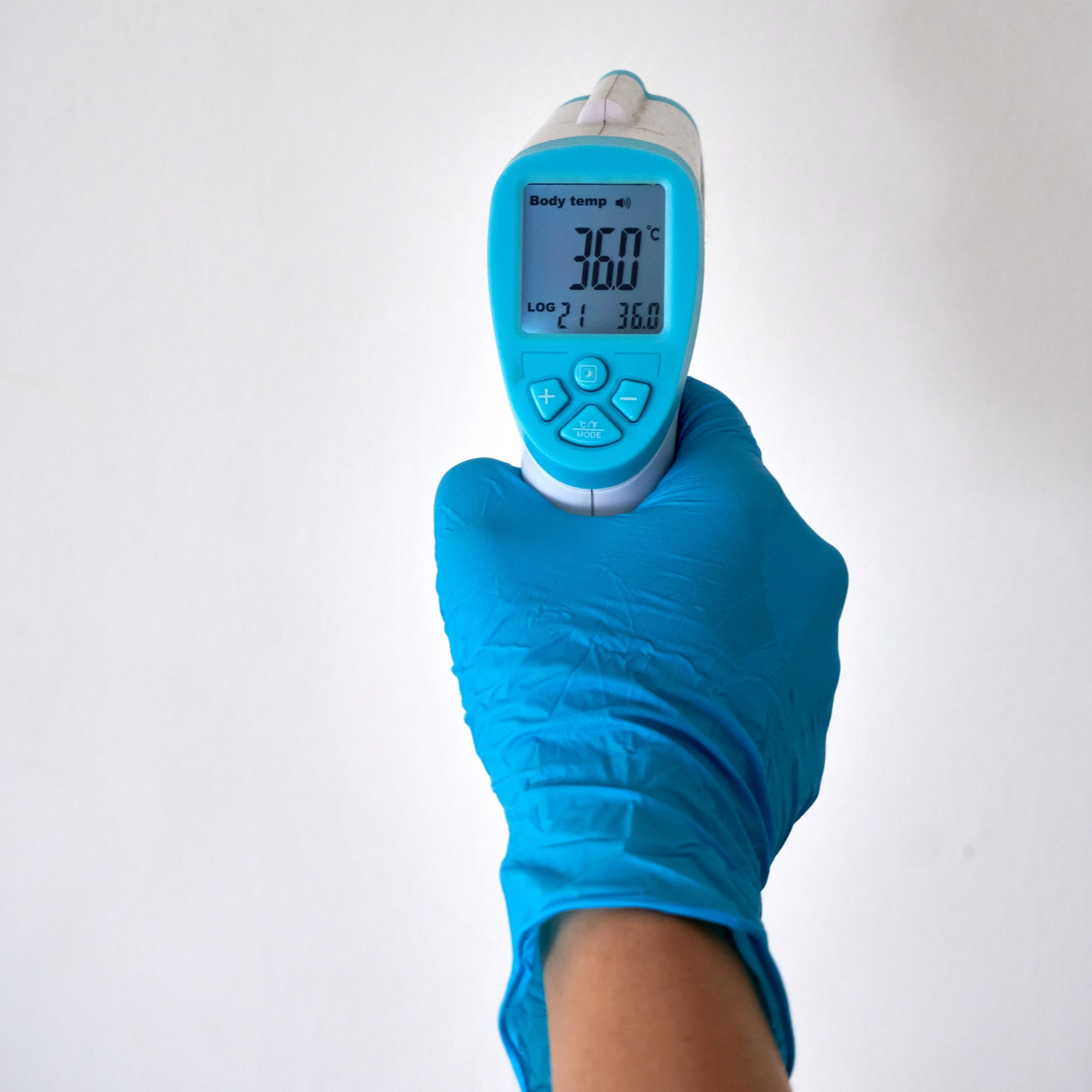 What Symptoms Require a Covid-19 Test
Covid-19 is a highly contagious respiratory illness caused by the SARS-CoV-2 virus. It was first identified in Wuhan, China, in December 2019 and has since spread to become a global pandemic. The W...
Read more