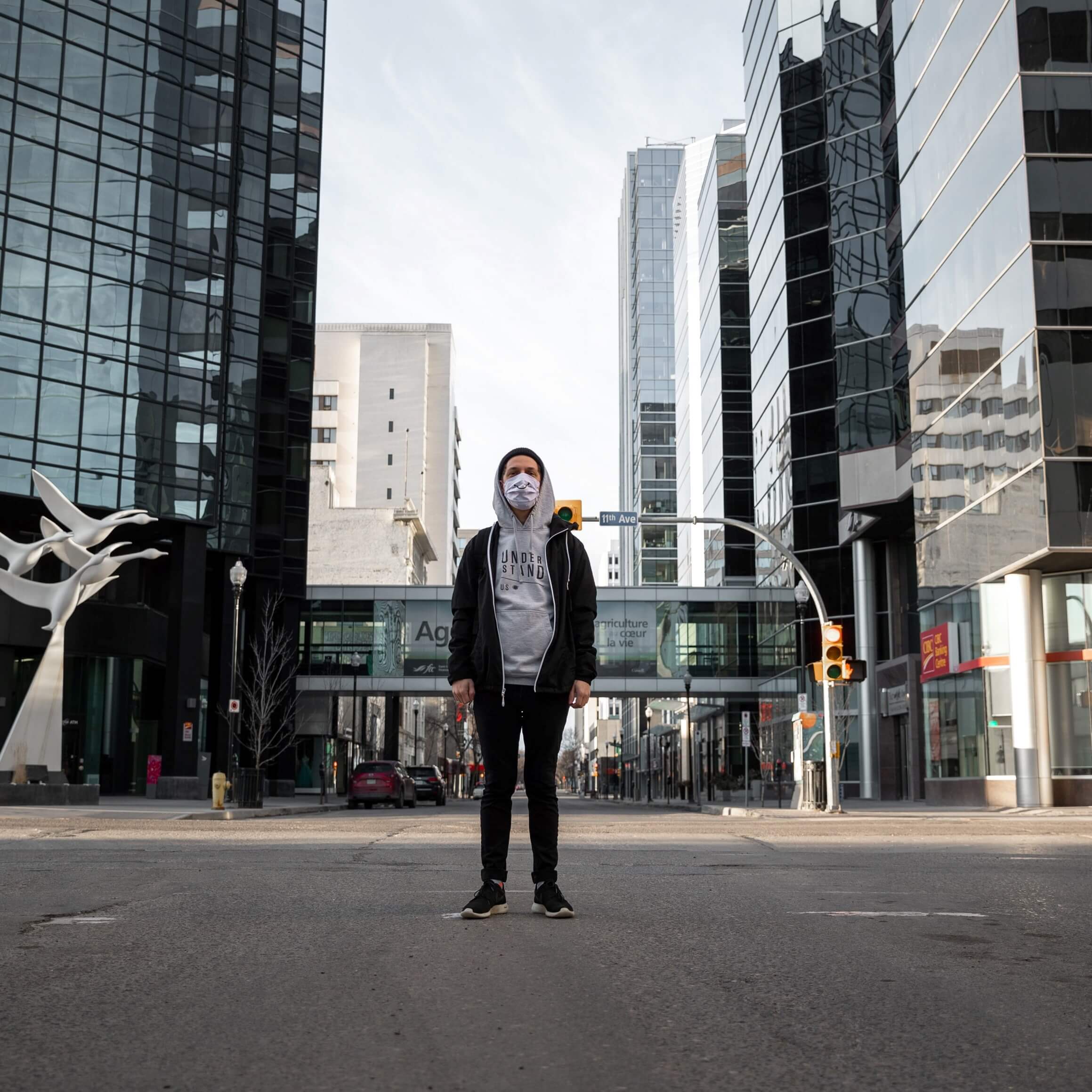 What Does a Faint Line on a Lateral Flow Test Mean?
As you might know, the result of a lateral flow test (LFT) is dependent on the presence or absence of lines on the strip. But just like the world isn't completely black and white, light and dark, good and bad - it almost always lies in a grey area - the test results aren't fully "lines and no lines"! Sometimes, the line may be blurred, and at other times, unimaginably faint. So are you wondering what a faint line on a lateral flow test means? Have you been infected with COVID-19, or are you still safe to be around?
What Does a Faint Line on a Lateral Flow Test Mean?
Does the faint line on an LFT, like the Flowflex COVID-19 test, imply that you are infected with the virus? The short answer to this question is "yes"! To know the science behind the answer, let us understand the mechanics of the testing kit. For COVID testing, a sample like nasal mucus or saliva needs to be added to the pad. This sample passes through the testing membrane where it is analysed for the presence of viral proteins. If they are present, then they undergo a chemical reaction that forms the line on the display.
If the proteins are not present, then there won't be a chemical reaction, and no line will show up on display. Thus, it doesn't really matter if the line is faint or clear as a crystal. Even if there is a small semblance of the line on display, then it means the viral proteins are present in your sample, and you are infected with COVID-19. It may take a while for the reaction to take place, but if there is a faint line on a lateral flow test after an hour or so, then you may ignore the test. You are not infected with the virus.
That said, it is possible that the clarity of the test line is an indication of the severity of the infection. The more the amount of viral proteins in your sample, the better the chemical reaction and the clearer the line may be. However, there is no solid research supporting this thesis, so you should take it with a pinch of salt. The clarity of the line on an LFT should not be considered an indicator of the severity of the infection. The test is simply used to determine whether or not you are infected, nothing more, nothing less.
What to Do if a Faint Line Appeared After 30 Minutes?
Typically, it takes around 10 to 30 mins for the results to show up in an LFT. Check the instruction leaflet in your kit for the exact timeframe. If there is a very faint line on a lateral flow test after 30 minutes, then it is possible that you are not infected. It ideally means that there was some complication with the test or your sample was probably contaminated. So, you will need to take the test again in this case.
Meanwhile, it is recommended that you strictly maintain the social distancing norms, wearing masks and gloves while heading out and washing your hands and feet after coming back home. Thus, unless the test results arrive within the set timeframe, like within the 30-minute mark for the Healgen antigen test, you don't need to worry.
Should You Self-Isolate if You Have a Faint Line?
You don't need to isolate yourself if an LFT shows the results after the timeframe. For example, if you have a faint line on a lateral flow test after an hour, then you don't need to take any added precautions. But you do need to take the test again!
On the other hand, if you have a faint line on the test during the specified timeframe (10-30 minutes), then it is clear that you are infected with COVID-19. We recommend that you self-isolate immediately to protect your loved ones and take any other necessary precautions to prevent the spread of the virus. Also, since LFTs aren't always accurate, you should book a lab test, like a PCR test, to ascertain the presence of the virus.
Additionally, send for a doctor immediately and take all the preventive measures, right from avoiding contact with others to wearing a high-quality mask if contact cannot be avoided. If you have any of the COVID-19 symptoms (high fever, fatigue, sore throat, etc.), keep track of those every day, especially whether they are becoming severe.
Where Can I Buy Lateral Flow Tests?
Now that you know the importance of the test line, no matter how faint, on an LFT, you may wish to buy your very own kit immediately. These days, with coronavirus still not willing to give up, home testing kits are flying off the shelves. Thankfully, their production is also in full flow, so you will always find a rapid antigen kit at your nearest medical store. If they have somehow run out of the product, then you can also find lateral flow tests for sale online; they are amazingly cheap and reliably accurate. And they get delivered right to your doorstep in a short time.
Always keep more than one testing strip in your house. You never know when you may need it. In times of emergency, your neighbors, friends, or family may also ask for it. So it is better to buy a pack of testing kits.
Final Thoughts
A testing line, regardless of its faintness, is a clear indicator that you are, in fact, infected with COVID-19. Even if it is a
very faint line on a lateral flow test
, you have the virus. The only case in which you may ignore the faint test line is when it shows up after the specified timeframe of the test results (typically, after 30 minutes). You will still need to take the test again with a fresh test kit, however.
COVID-19 Spike Protein IgG Antibody Test
The whole point of the vaccination drive of two doses and additional booster shots against COVID-19 was for us to be resilient against it. COVID-19 vaccines, whatever brand they are, do one thing, ...
Read more