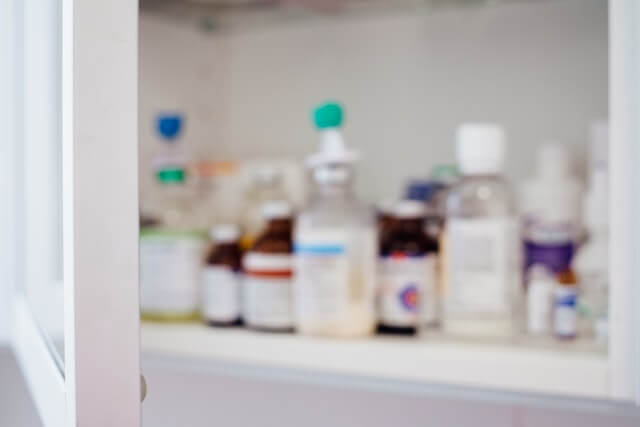 How Often Can You Order Free Lateral Flow Tests?
Up to December 2021 when the Omicron variant of the COVID-19 virus was running rampant in the UK and around the world, most UK citizens were entitled to 2 free lateral flow test kits from the NHS (National Health Service).
Now that the grip of the COVID-19 pandemic has loosened, free COVID-19 lateral flow tests are not so much a necessity. As fewer infections are recorded daily in the UK, free lateral flow test kits are now exclusively awarded to a select group of people.
Who Can Get Free Lateral Flow Tests in the UK?
Currently, free lateral flow test availability has been limited to people who fall within the following categories:
People with vulnerable health conditions – If you have a health condition that gives you the highest risk of being seriously ill from COVID-19. 
People who have:
Sickle cell disease

Undergone an organ transplant

Down syndrome

Some blood conditions

Severe liver disease

Chronic kidney disease (Stage 4 or stage 5)

Some types of cancer

Autoimmune or inflammatory condition

AIDS or HIV or have a weakened immune system
Or if you have been suffering from symptoms of COVID-19 and are not getting better.
People going into a hospital – If you are a patient, make sure to check your hospital's letter to you if you require a COVID-19 lateral flow test procedure done or not.
If you are going into surgery or will undergo a medical procedure within the premises of a hospital for a considerable amount of time

If you work as a healthcare personnel

If you work in the adult social care industry
How Often Can a Person Order Free Lateral Flow Tests?
You may be wondering, "how many lateral flow tests can I order for free?" You can order free COVID-19 lateral flow test kits as long as you fall in the category of people eligible to order free test kits.
These free COVID-19 lateral flow test kits will even be sent to your home address. Order your free test kits through gov.uk. You will be able to order 1 lateral flow test pack every three days. One pack contains 7 test kits.
Your orders of free lateral flow test packs usually arrive within 3 days but may take a little longer during public holidays and similarly busy times of the year.
You can also order these COVID-19 lateral flow test kits by calling 119. Call 119 on Mondays thru Fridays, from 9 am to 5 pm, and on Saturdays from 9 am to 1 pm. 119 is closed on Sundays and bank holidays and provides support for over 200 different languages.
If you are not eligible for free COVID-19 lateral flow test kits, then that is also good news! This might mean you no longer need to get a COVID-19 lateral flow test kit to live your normal, day-to-day life.
When Will Free COVID-19 Tests Stop Being Free?
As long as the shadow of the COVID-19 pandemic looms over our society, then certain vulnerable people need to have the privilege to free COVID-19 lateral flow tests.
The UK government and the National Health Service will only stop providing these free COVID-19 lateral flow test kits when the pandemic is absolutely no more.
But as they say, living with COVID is the new normal, and free COVID tests are a norm in the options of free health services accessible by the vulnerable public.
But if you are one of the not-so-vulnerable public who still need COVID-19 lateral flow test kits, then you will have to get them yourself without help from the government.
Buying lateral flow tests should not be that expensive if you know where to find them. Reputable and affordable brands like the Healgen antigen test kit and the Flowflex rapid test kit retail from £1.99 a piece to £28.99 for 25 pieces. A far cry from the usual hundreds of pounds for the same amount of test kits.
Free Is Not Always Better
At this late stage of the pandemic, if you are not working in healthcare, being eligible for free test kits may mean that you have other health problems.
If you are ineligible for free test kits, then be grateful for having better health. Cheap and reliable COVID-19 lateral flow tests are available anyway if you ever need them. 
What Are Twice-Weekly Lateral Flow Tests?
Lateral flow tests are self-administered COVID-19 tests that can be done in private. Twice-weekly lateral flow tests are just lateral flow tests done twice a week to ensure that you are COVID-free ...
Read more