How Covid-19 Testing Works In Northern Ireland?
Accurate testing for Covid-19 is necessary if people are to get the right diagnosis and proper medical care. Reliable testing is also crucial in stopping the spread of the SARS-CoV-2 virus. If you're traveling to Northern Ireland, you may be wondering if booking a Covid test in NI is necessary. This article takes a look at the different Covid-19 tests available in NI and the requirements for travel in the province.
Types of Covid Tests Available in Northern Ireland
There are two main tests available for Covid testing in New Ireland - the PCR and the lateral flow test.
The Polymerase Chain Reaction (PCR) test is considered the most reliable and accurate method of Covid-19 testing in NI. In the past, the Department of Health in Northern Ireland provided free PCR tests in Northern Ireland to the public.
However, these free tests are no longer available following a change in testing and contact tracing by the Department of Health in April 2022. People who require a PCR test NI can still order the test from pharmacies and online shops.
The second Covid-19 test available in NI is the lateral flow test, also called the rapid antigen test. Some groups are eligible for a free antigen test in Northern Ireland that is provided by the government.
Eligible persons can access the test by ordering it online or from community pharmacies in the province. Those not eligible for the free antigen test can order a PCR test in NI online or buy affordable lateral flow tests, such as the Healgen rapid test from CovidTests.
How Covid Tests Are Performed?
The PCR test is regarded as the gold standard for Covid-19 testing in NI because of its accuracy. The test detects the SARS-CoV-2 virus genetic material or RNA from a sample. Samples required for the Covid PCR test in Northern Ireland include:
Nasopharyngeal swab, which requires both a nasal and a throat swab

Saliva sample
Once the sample is collected, it's taken to the lab where the specimen's genetic material is extracted. The PCR test then uses special enzymes and chemicals to make millions of copies of the sample's genetic material. This process makes it easy to detect any SARS-CoV-2 RNA that may be present in the sample. PCR testing is very sensitive, meaning it can pick the presence of the Covid-19 virus even when a sample has a low viral load. Although you can no longer get a free PCR test in NI, it's possible to book a PCR in Northern Ireland test from private pharmacies.
Lateral flow tests, although less accurate than PCR tests, are Northern Ireland's primary testing tool for Covid-19. The test is preferred as it doesn't require specialized lab equipment or personnel. The results from this test are also available in under 20 minutes. Besides, its ease of use makes it suitable for self-testing. The lateral flow test detects the presence of special proteins, also called antigens, that are specific to the SARS-CoV-2 virus in a sample. The test isn't as sensitive as the PCR test, so it's best used in samples with high viral loads.
The department of health in Northern Ireland provides free rapid antigen tests for specific groups of people as part of its public health advice and response to Covid-19. One can also buy a FlowFlex Covid-19 test and other approved lateral flow tests from online retailers.
Things You Should Know About Covid Testing in Northern Ireland
If you're traveling to Northern Ireland, it's important to keep up to date on the latest Covid-19 public health advice for travelers. The international travel requirements related to Covid-19 in Northern Ireland have been removed. This means that all travelers arriving in NI won't be required to:
Provide proof of Covid-19 vaccination

Take any Covid-19 tests before and after arrival

Fill out a passenger locator form.

However, if one needs Covid testing, booking a Covid test in NI as PCR is easy, and lateral flow tests are easily available online. And if you develop Covid 19 symptoms or you get a positive Covid-19 test result after arrival to Northern Ireland, you should follow the public health advice provided on how to stay safe and prevent the spread of Covid-19 and other respiratory viruses. Part of this advice includes self-isolating and staying home to avoid contact with others for the next five days for those with symptoms or positive Covid-19 results.

Changes to Covid Testing in Northern Ireland
The Department of Health issued changes related to Covid-19 testing in April 2022. According to the testing and isolation changes:
Free PCR tests and lateral flow tests are no longer available for asymptomatic people.

People with Covid-19 symptoms are no longer required to take a PCR test. Instead, they are advised to take free lateral flow tests that are available online and in community pharmacies.

People without symptoms are advised not to take the free lateral flow test unless they're visiting high-risk areas such as hospitals and care homes.

Household contacts that have been in contact with someone who has tested positive for Covid-19 are advised to only test if they develop Covid-19 symptoms.

Daily rapid antigen tests for household contacts are no longer necessary unless the person develops symptoms.
People who are eligible for the free lateral flow tests provided by the Department of Health include:

Healthcare workers with Covid-19 symptoms

Those eligible for Covid-19 treatment

Caregivers with symptoms who provide care for people with a high risk of contracting Covid-19

Those directed by their GP or healthcare professional to take the test.

Conclusion
In closing, the Department of Health in Northern Ireland still provides free Covid-19 lateral flow tests for specific groups of people. However, those who aren't eligible for the free tests can order affordable and government-approved lateral flow tests from CovidTests.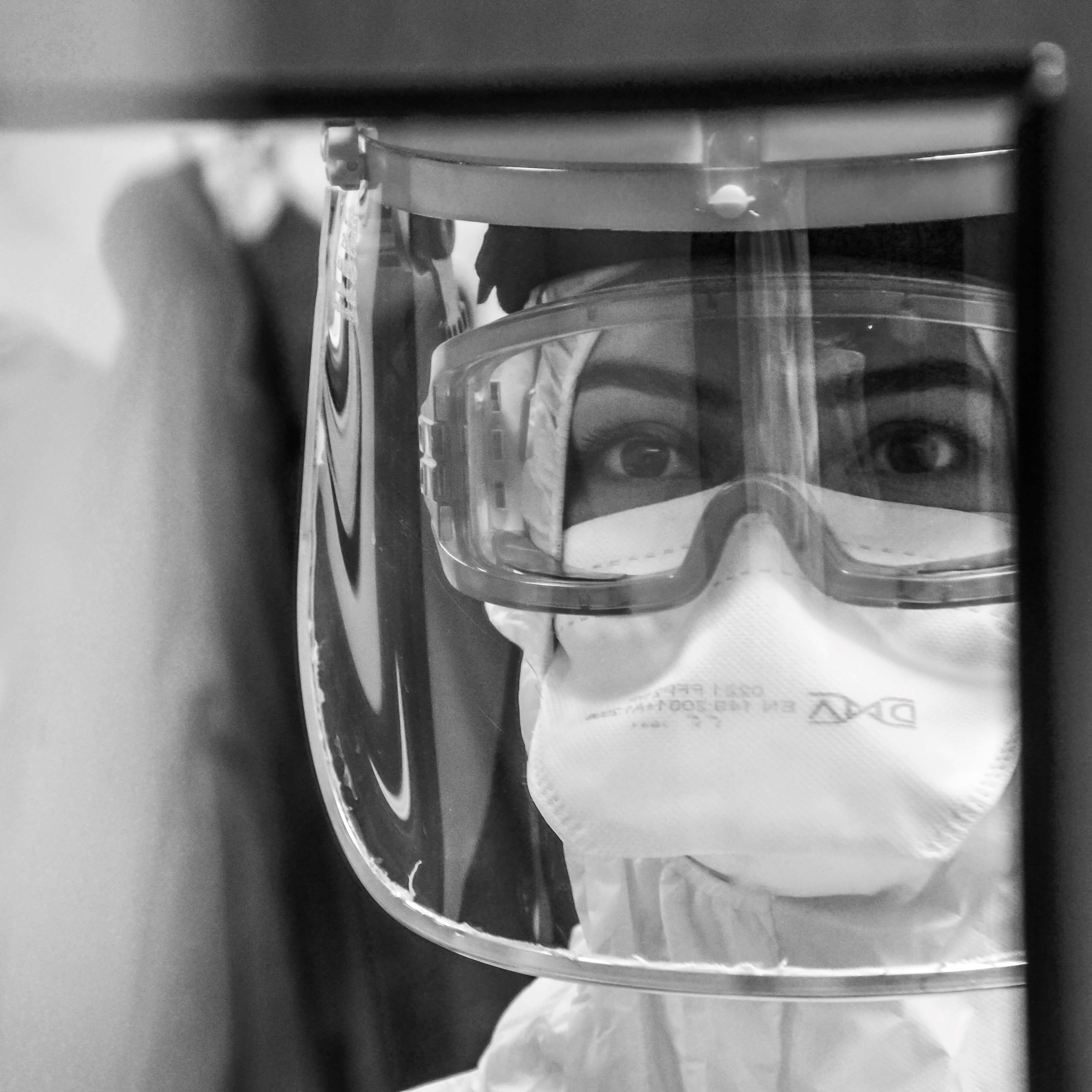 Can You Do a PCR Test After Having COVID?
A possibility of a false positive COVID test after recovery can't be overlooked. This blog gives an overview of the relevance and accuracy of PCR after having COVID-19. Contact us for further help!...
Read more