What Is Covid-19 Plan B in the UK?
The COVID-19 pandemic has significantly impacted the world, with governments and health organizations working tirelessly to slow the spread of the virus and protect their citizens. One country that has been particularly affected by the pandemic is the United Kingdom, which has implemented various measures to try and curb the spread of the virus. 
The Plan B Covid-19 restrictions in the UK will help to reduce the spread of the virus and protect the most vulnerable members of society. It is important to note that this contingency measure is a last resort and will only come to the fore if all other measures have been exhausted. In this article, we will explore the UK's Covid-19 Plan B for addressing the COVID-19 pandemic, including what it entails and how it is being implemented.
What Does Plan B in the UK Mean?
The Covid-19 Plan B involves stricter measures focusing on regional hotspots and regions where cases are soaring, increased contact tracing, and testing availability. These additions will support areas needing additional assistance while allowing us to maintain essential services and provide more freedom of movement between regions when it is safe to do so. 
With Plan B in Covid-19, every effort is being made to mitigate the impact of the virus across all parts of the country by providing support measures to communities and enforcing restrictions on those who remain non-compliant.
New Covid Restrictions
In essence, the Plan B Covid-19 restrictions include:
December 10th, face masks will be mandatory: The UK government strongly encourages the public to wear face masks in indoor public spaces, large events and music venues, and on public transport facilities. Face masks must now be worn for people to access these places; without a mask, customers will not gain entry into any business or transportation service. 
The use of face masks is proven to be one of the most effective ways to prevent the transmission of the virus between people by slowing down aerosol contact. It's never been more important for each individual to take responsibility for their own health and make sure that those around them remain safe and protected at all times. So don't forget your face mask!
December 13th, work remotely if possible: The new Covid-19 Plan B restrictions implemented in response to the ongoing Covid-19 situation have required that employees who can work from home should do so. This is an important step to help reduce the spread of the virus and protect employees, customers, and surrounding communities. 
Working from home benefits employers and employees, including increased safety, efficiency, mobility, and improved work/life balance. Supporting remote workers can greatly affect how we handle this situation. Companies should take this opportunity to identify solutions that will support their staff working remotely while also keeping their business operations in these uncertain times.
Finally, starting December 15th, individuals will need to present an NHS COVID Pass at certain venues, nightclubs, and large events to prove that they have been fully vaccinated, received a negative COVID test result within the past 48 hours, or are exempt from the requirement.
What Are the Rules on Testing?
In the UK, there are several rules in place regarding COVID-19 testing. Some of the key rules include the following:
Testing is available for anyone who has symptoms of COVID-19, including a high fever, a new continuous cough, or a loss or change in the sense of smell or taste.

Testing is also available for anyone who has been in close contact with someone who has tested positive for COVID-19.

By

purchasing lateral flow tests

, you can quickly detect the presence of the virus that causes Covid-19. These tests typically provide results in minutes and can be used in various settings, including hospitals, clinics, and schools.

It is important to self-isolate while waiting for test results. Also, you must follow any other advice from a healthcare professional and other legal requirements.

If you test positive for COVID-19, you will be required to self-isolate for at least 10 days and follow any other guidance provided by a healthcare professional or the government.

If you test negative for COVID-19, you should continue to follow social distancing guidelines and take other precautions to prevent the spread of the virus.
Conclusion
The UK government hopes that the measures implemented through Covid-19 Plan B will help reduce the spread of the virus in the country so that it can return to a more normal way of life. By making face masks mandatory, encouraging people to get the Covid-19 vaccine, and requiring certain venues and events to follow testing protocols, the authorities are taking a proactive stance in protecting the public from this pandemic. Everyone needs to do their part in helping to prevent the spread of COVID-19, including following safety guidelines and getting tested if necessary. 
Buy our Government-approved Healgen rapid Covid-19 antigen self-test or FlowFlex rapid test kits to get started today. Together we can help ensure that Covid-19 does not take over our lives.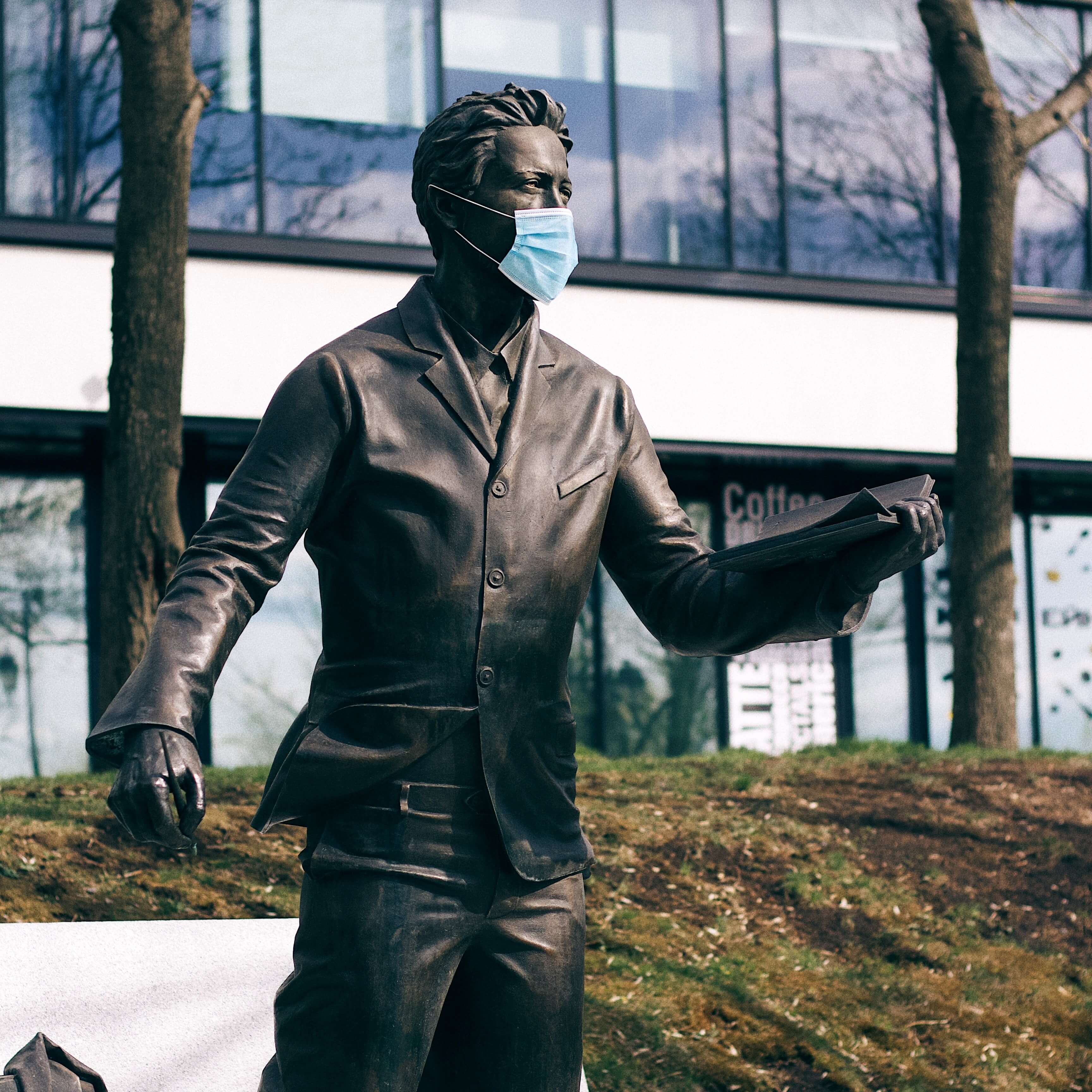 How Long Does Covid-19 Live on Clothes?
Covid-19, also known as the novel coronavirus, is a highly contagious respiratory illness that has caused a global pandemic. One essential aspect of preventing the spread of the virus is understand...
Read more