New COVID Variant Can Evade Vaccine Antibodies
Order COVID Masks! New COVID Variant Can Evade Vaccine Antibodies
"A New COVID variant 'could be the one to watch out for in 2023' after surge in cases, expert warns. Tim Spector, professor of genetic epidemiology at King's College London, highlighted an Omicron variant after a scientist said cases had more than doubled in the US in a week"[1]
This means that businesses & households across the UK, should act now, & get in a supply of approved, top quality FFP2 NR contoured, multi-filter COVID masks,which can be brought in economy size boxes
XBB.1.5 Variant: The Potential Threat to the UK
Nicola Sturgeon has urged people to wear masks on public transport.
Facing questions at a pandemic-style press briefing, the SNP leader admitted hospitals were nearly full & urged people to use helplines instead
She blamed 'extraordinary' Covid & flu pressures for the crisis - saying the number of patients with coronavirus had doubled in the past four weeks (January 9, 2023) [2].
According to the CDC (Centres for Disease Control and Prevention): "More than 40% of COVID cases in the US are now caused by the XBB.1.5 variant, otherwise known as the 'Kraken.' Moreover, in north-east America: "about 75% of confirmed cases are reported to be XBB.1.5" [1]. Worryingly, Eric Topol, a leading American scientist, stated that: "this new variant is out-competing all variants, and we've not seen such rapid growth of a variant since the original Omicron emerged a year ago" [1].
Alarmed at the statistics and research relating to the emergence of  XBB.1.5, the founder of the widely used COVID Zoe app, Britain's Professor Spector, tweeted: "XBB could be the new variant to watch out for in 2023" [1]. And this means Brits taking a number of precautions, including masking up with one of the best effective and reliable masks on the global COVID-19 mask market.
And Dr Maria Van Kerkhove, the World Health Organisation's Technical Lead for COVID-19, stated: "We are concerned about its growth advantage in particular in some countries in Europe..." [3].
So Where Exactly Did XBB.1.5 Spring From?
This new threat is in fact, a mutated version of Omicron XBB, the latter of which was discovered for the first time in India, back in August 2022.
With the exception of a number of leading scientists, "current concern about XBB.1.5 in the UK, is largely based on how it is currently spreading in the US. Moreover, it has not yet been listed as a variant of concern by the UK Health Security Agency (UKHSA), even though some 4% of all UK COVID cases were of the XBB 1.5 variant, figures from Cambridge's Sanger Institute show for the week to Saturday 17 December 2022 [1].
Moreover, the further spreading of XBB.1.5 can come about at any time, & as the current government seems to be trying to bury the obvious potential danger of more fallout from other COVID variants, isn't it time for companies & private households to take their own preventative action?
The Clear & Present Danger
"XBB has been found in at least 70 countries, according to the World Health Organisation, causing surges of infection in some parts of Asia, including India & Singapore in October 2022. Studies have found that the strain is capable of evading antibodies from previous COVID infections or vaccinations" [1]
Clearly, this variant's ability to negate the immunity from people's COVID-19 vaccinations, and their immunity from past COVID infections, is very serious indeed. Moreover, people with various conditions and diseases face a double whammy. To that end, using approved 5-layer filtration masks that are designed to snugly cover the nose and mouth, is the way to go; as is carrying out regular self-testing with high quality, accurate, NHS approved Lateral Flow Antigen Covid-19 Test Kits from a registered UK based supplier, CovidTests UK.
"Just as with getting in a supply of COVID FFP2 NR masks for the workplace and home; employers & households are also advised to order economy packs of Antigen Rapid Test kits"
When it comes to protecting ourselves, our family, our loved ones, employees, and the public at large, being prepared is the name of the game. So this means stocking up on anti-COVID aids so that we are not caught short. And whether you run a business or organisation with 10 employees, or 10,000 employees; and whether you are the sole person in your household, or you have a large family of 12; this preparedness is essential. Let's just examine a few common potential scenarios.
A wave of XBB.1.5 or other new variant could suddenly hit the UK overnight in a colossal way, just as other variants have done in the past. This could make it unsafe for people to go out and purchase a anti-COVID mask or Lateral Flow Antigen Covid-19 Test Kits. Further, if you have to take public transport to get to your nearest chemist, then you are potentially exposing yourself to COVID. And then there could be a train or bus strike.
And even worse, if you suddenly become ill from what you think may be  XBB.1.5, or another COVID variant, and need to have an urgent Lateral Flow Antigen Covid-19 Test (so that you can take appropriate action, and inform those you have been, and are around), but do not have a supply of self-testing kits at home, and there are none in your workplace because the manager or HR make the mistake of believing that COVID was over and done with, then you could be facing a horrible situation. The government has closed down the COVID testing sites that were once in easy reach; the hospitals are unable to cope due to the strikes and budget cuts; and it's impossible to get an urgent appointment at a GP.
So what do you do? You might inform and warn those who you've had contact with, explaining that you are not sure whether you have COVID or not. Moreover, you need to be mindful that even though you have had all your COVID vaccines, or have acquired immunity for previous variants, you may be subject to a strain which is capable of evading antibodies; and so, if you do have COVID, it is potentially serious, not just for you, but for everyone you may have (and could), pass it on to.
Follow Smart Advice: Stock Up on FlowFlex or Healgen Covid Self-Test Kits
CovidTests UK, is a renowned British company which supplies various industries, companies, organisations, medical centres, and private individuals and families, with:
Premium quality FFP2 NR protective level certified anti-COVID masks with a protective four-layer construction, ear loop fastening, and adjustable nose wire
Highly accurate, user-friendly, NHS & MHRA approved, Rapid Lateral Flow Covid self-testing kits, which include all the elements needed to conduct the test. (These come with clear and concise instructions)
Note: both of these top quality products are designed for workplace and home use.
Super-Simple COVID Testing
The FlowFlex and Healgen Covid Self-Test Kits do not require administering by a medic. The results of the COVID test (namely positive or negative), are clearly shown on the test kit's display panel. In a workplace setting, a member of staff can easily be appointed to hand out the tests for employees to self-administer. Alternatively, an appropriate designated member of staff could be given a small room and a desk for a specific period to time to administer the test to each employee. This is very easily to do, and the results only take a matter of minutes. 
Economy Offers
The COVID FFP2 NR Face Masks come in 20-Mask Packs, or
 Super Economy 800-Mask Packs
The FFP2 NR Face Masks are the European equivalent to the American N95 respirator masks. They are comfortable, lightweight, and superior to other disposable face masks, in that they are engineered to fit closer to the user's face; thereby improving the comfort factor, and protecting the user from inhaling harmful particles. Note: the masks are for one time use only.
The FlowFlex & Healgen Rapid Covid Self-Test Kits, come in 20 & 25 Test Kit Economy Packs,
Smaller Packs of 5 Test Kits, and as a Single Test Kit
These first-class Antigen self-testing kits have great portability, and so it's really easy to keep one or two in your pocket, bag, desk drawer or car glove box. Moreover, the economy packs of 20 or 25, are readily stored in a small area in the workplace, organisation, educational institute, or community test centre.
To make a Lateral Flow Test order for either of the two Rapid Antigen Kits, or the
 anti-COVID FFP2 NR Mask, visit the UK's CovidTests website right now!
References
[1]. Sky News(2023). "New COVID variant 'could be the one to watch out for in 2023' after surge in cases, expert warns."
https://news.sky.com/story/new-covid-variant-could-be-the-one-to-watch-out-for-in-2023-after-surge-in-cases-expert-warns-12778334
[2]. Tapsfield, J. (2023). "Nicola Sturgeon is slammed for 'making excuses' about NHS chaos in Scotland as she urges people to wear face masks on public transport."
https://www.dailymail.co.uk/news/article-11614069/Nicola-Sturgeon-brings-Covid-style-press-briefing-TODAY.html
[3]. Diabetes.co.uk (2023). "XBB.1.5 to Become Most Infectious COVID-19 Variant Yet, Health Officials Warn."
https://www.diabetes.co.uk/news/2023/jan/xbb-1-5-to-become-most-infectious-covid-19-variant-yet-health-officials-warn.html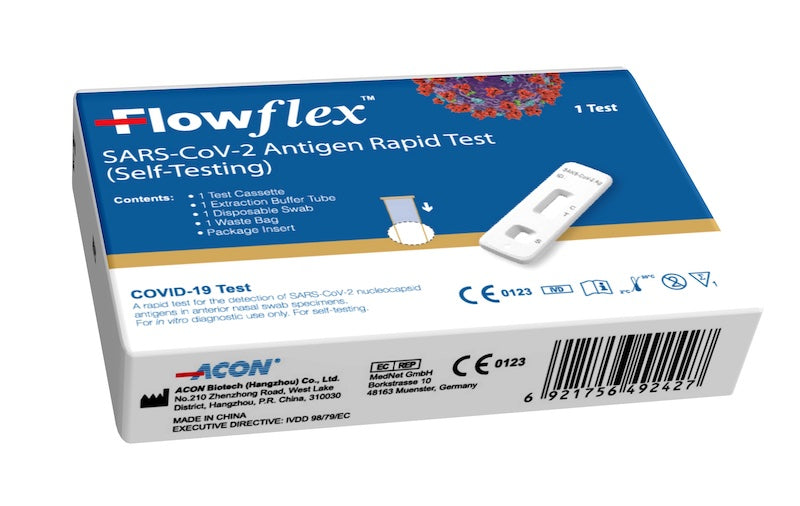 Where to Buy Flowflex Covid Tests
Introducing the Flowflex Rapid Test Kit The Flowflex Rapid Test Kit is a reliable and accurate method for detecting the presence of SARS-CoV-2 in individuals. The test kit uses lateral flow techno...
Read more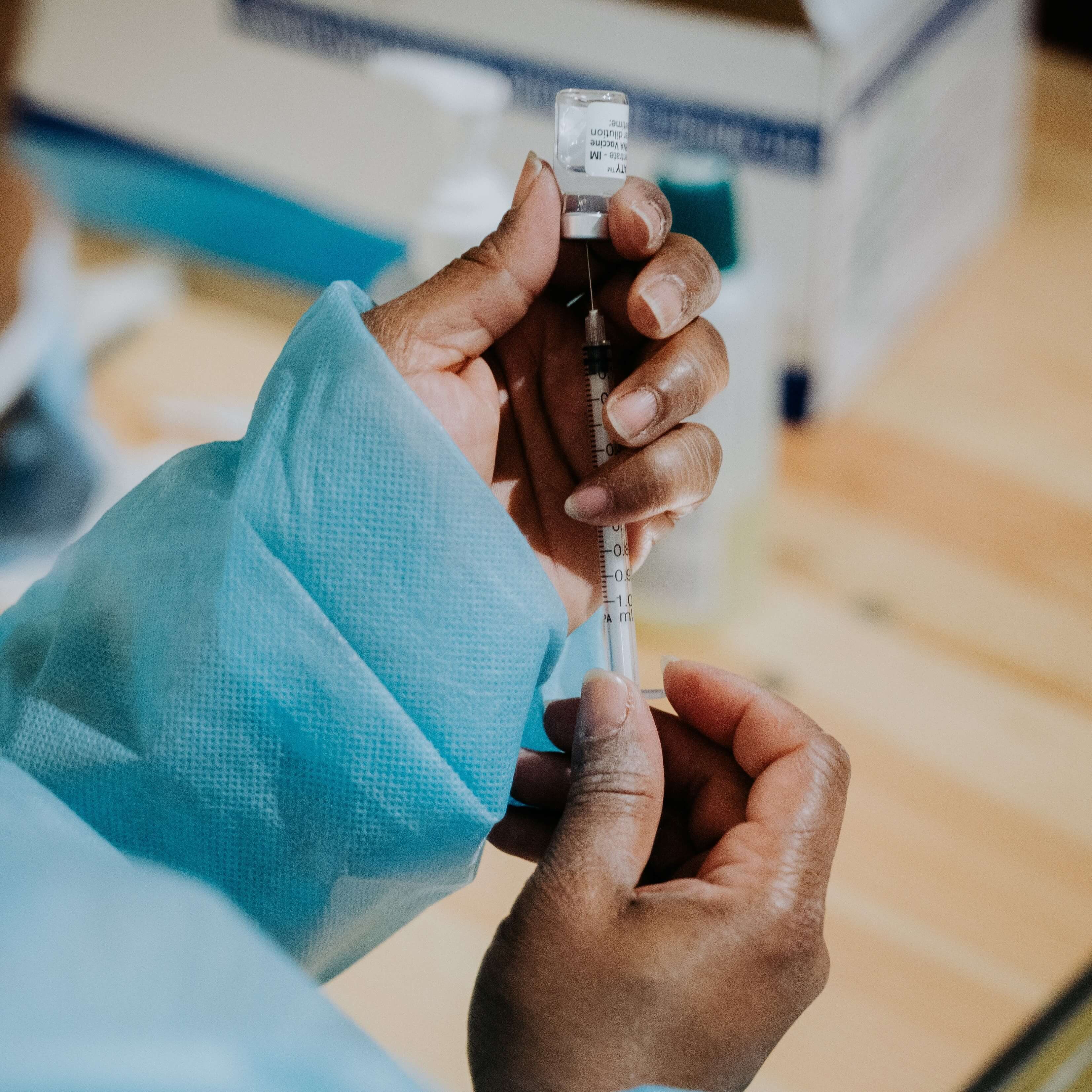 Do you hear about serological tests in the news, but you aren't quite sure what they are? You're not alone. Doctors and scientists use many different tools to keep us safe, but many of them can be ...
Read more