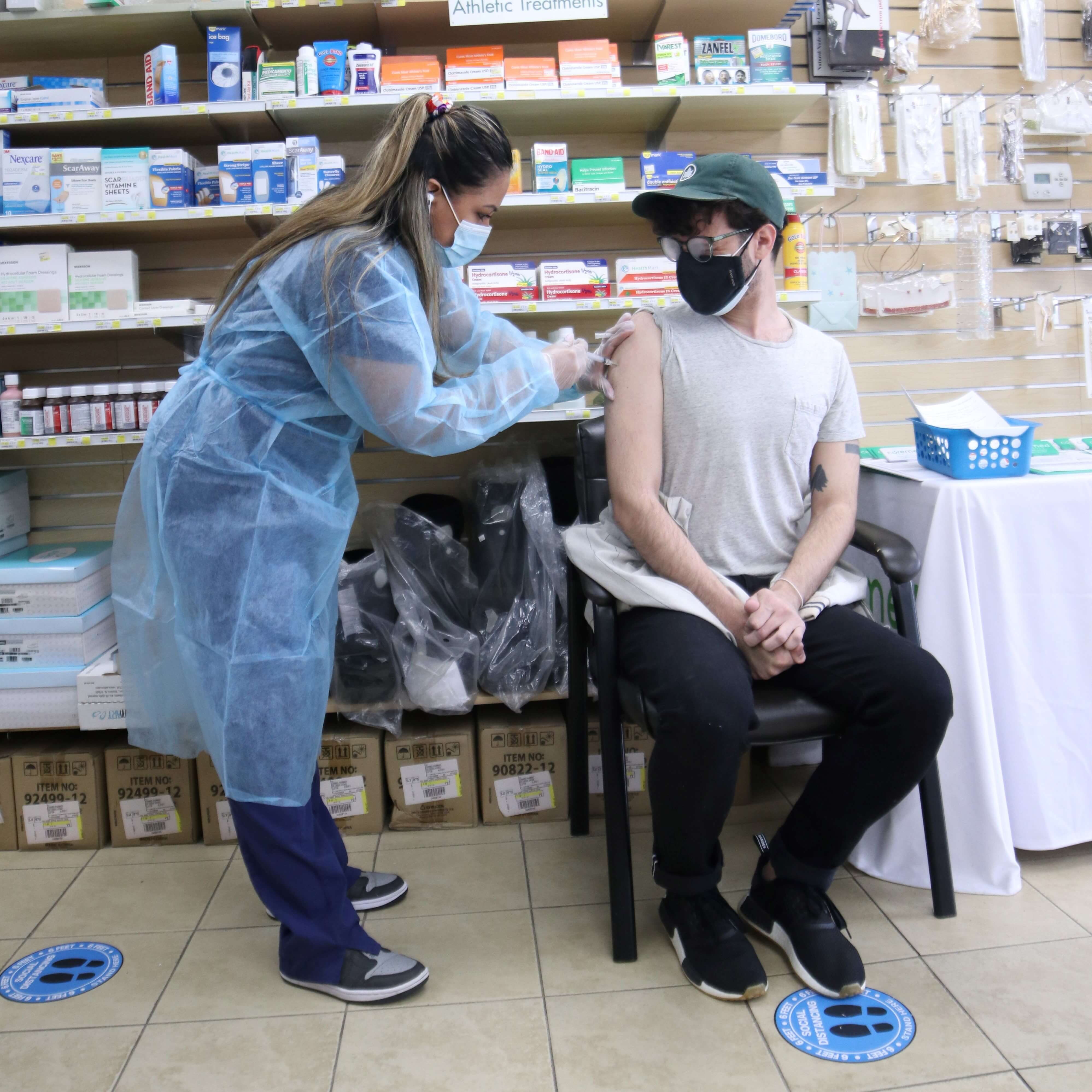 Is Antigen Test the Same As Lateral Flow One?
As COVID-19 testing kits have become a norm in many households, terms such as antigen tests and lateral flow tests are becoming common. But as the debate on antigen test vs lateral flow test continues, many are confused about the meaning of these terms. So are these two tests the same? Do they work differently? Read on as we answer these questions and explain the differences and similarities between a rapid antigen test vs lateral flow. 
Is There Any Difference Between the Antigen Test vs Lateral Flow Test?
When it comes down to it, there is little difference between the two. Rapid testing uses lateral flow technology to detect antigens or proteins when someone has COVID. 
In the quest between antigen vs lateral flow test, there is no difference between the two. The tests involve looking for certain types of protein in COVID, which is done by a lateral flow device. The test does not need to be returned to the lab for analysis, as with other tests. You will have your results in around 15 minutes, hence the name, 'rapid antigen test.' Examples of common lateral flow tests include the Healgen COVID-19 test and the Flowflex COVID test.
Lateral flow tests can sometimes have false positives or invalid results, but in most cases, they work just fine. They are, in fact, excellent at detecting COVID during the initial stages after infection.  
The Characteristics of a Rapid Antigen Test
Rapid flow testing involves using a test kit consisting primarily of a swab to collect the sample, a hand device with a display on one end and an absorbent pad on the other. 
The swab collects the sample and goes through an extraction process, after which the extracted liquid goes on the pad. 
Depending on the device, the results can be in the form of lines, or there could be a strip of paper that will change colour if there are COVID-19 antigens. 
It is important to note and follow the instructions provided in the kit, as they may vary. For example, some tests require you to read the results in 15 minutes. If this is the case, read them quickly, as the results will be considered invalid after 20 minutes. 
The rapid antigen test is faster compared to other tests like the PCR as you don't have to send your results back to the lab. Results are usually accurate in most scenarios, and you can retake the test after a few days.   
Conclusion
Rapid antigen testing and lateral flow testing are essentially the same things. Rapid testing uses lateral flow technology that detects the COVID-19 virus. The entire process is simple and fast, thus convenient for several applications. You can purchase
lateral flow test boxes
online to test yourself and your family if you suspect you may have contracted COVID-19.