2023: WORLD HEALTH ORGANISATION URGES PEOPLE TO WEAR MASKS
2023: WORLD HEALTH ORGANISATION URGES PEOPLE TO WEAR MASKS
"The World Health Organisation (WHO) has urged people to start wearing face masks in crowded, enclosed & poorly-ventilated spaces; when someone has, or suspects they have, COVID-19; & when someone is at high-risk of severe COVID-19— regardless of local COVID infection rates. The guidance comes as the rapid spread of the new XBB.1.5 Omicron sub-variant, nicknamed "Kraken," is growing in dominance in the US where it was first detected in October 2022" [1]
Kraken Covid variant, which is able to dodge people's COVID immunity from vaccines and previous exposure, is speeding up at a pace of knots to become dominant in Britain. So, based on the latest serious COVID threat involving its speed of light spread, employers, companies, organisations, and individuals, need to be aware that the WHO is now strongly advising people to go back to wearing face masks when they are in crowded places, inside spaces, and in areas which are not well ventilated. So this important advice begs the question as to which is the best NHS-approved and MHRA-approved anti-COVID respiratory mask on the UK market.
Being Smart With Your Health
Unfortunately, ever since the start of the COVID-19 pandemic, guidance on the safest types of masks we should be wearing, has been vary vague, leaving people to their own devices. Moreover, this lack of guidance even resulted in people choosing not to wear a mask at all even in crowed indoor spaces such as on buses, trains, and the underground (both when it was voluntary and mandatory). But now, after countless deaths and permanent life-changing diseases caused by the coronavirus, even the most resilient of people are more engaged in protecting themselves, their families, loved ones, fellow employees, and the public at large.
"Biologist Dr Jared Auclair, has recently explained that: indications are that XBB.1.5 is more infectious than other Omicron sub-variants, because it binds more tightly to cells, thereby increasing the chance of uptake. Certainly, the new variant is increasing in dominance in the US—with it accounting for a whopping 43% of all cases at the end of last week, compared to just 2.3% at the start of December [1]
Facing Facts
As Statista notes: "On January 9, 2023, the outbreak of the coronavirus disease (COVID-19) had been confirmed in almost every country in the world. The virus had infected almost 669 million people worldwide, and the number of deaths had reached 6.7 million. The most severely affected countries include the US, India, & Brazil" [2]
"There were 839 deaths involving COVID-19 registered in the UK in the week ending 6 January 2023, accounting for 5.0% of all deaths. This is an increase from 469 in the previous week, which was 4.3% of all deaths" [3]
The World Health Organisation cites research which indicates the filtration systems of the British/European FFP2 and the American equivalent N95 masks have the best efficacy. This has resulted in various countries making these types of masks mandatory to wear outside the home. We only have to look at how COVID spreads, to understand that inferior masks (namely surgical masks and cloth masks) just put us at greater risk.
"In studies, experts have stated that the worst feature that this new variant comes with is the ability to evade vaccine-induced immunity. This directly means that the ones who are fully vaccinated can also get infected by the virus XBB.1.5 variant" [4]
In a Nutshell: How COVID Spreads
While most people understand the main point, it's important to be fully aware of the exact ways in which the virus can get us:
COVID-19 can spread from an infected individual's mouth or nose via small liquid particles whenever they breathe, speak, cough, sneeze, or sing. These liquid particles range from small aerosols to larger respiratory droplets. If we are close to someone who has COVID-19, we can easily become infected by breathing in the virus. On top of this, we can contract COVID-19 by touching a contaminated surface (such as a kitchen or bathroom tap), and then touching our mouth, nose, or eyes. - All actions which we do automatically throughout the day, without any thought.
Putting a Spotlight on WHO-Recommended FFP2 NR Masks
The British-Made Omnitex Premium Un-Valved FFP2 Face Masks:
Comply with FFP2 European Regulation Standards EN149:2001+A1:2009
Are CE Certified & EN149 Compliant
Provide 5 layers of high density filtration, which means top grade protection
Deliver a contoured, snug, protective fit
Enables comfortable breathing
Do not have valves
Provide strong ear loops
Feature an integrated plastic-covered metal nose bridge
Are hypoallergenic
Are fluid resistant
Provides inhalation resistance of 1.9 mbar (the requirement is under 2.4 mbar resistance)
Delivers high level filtration of at least 98.37% (the requirement is at least 94%)
All FFP2 masks are individually wrapped to prevent any cross-contamination
This makes the masks easy to put in a pocket, or carry in a bag
These top-of-the-range World Health Organisation-approved masks are designed to keep you, your family and loved ones, employees, workplace colleagues, and those around you, safe in a range of environments. They are suitable for countless surroundings, including: offices, factories, public transport; and community, social care, outpatient, and primary care settings.
Buying From a UK-Based Company Specialising in Covid Protection
With countless websites selling anti-COVID masks and self-testing kits, it is often difficult to find an established, reputable, UK-registered company which provides authentic NHS-approved and MHRA-approved anti-COVID masks. Many websites are in fact, based in far off countries, yet they purport to be UK-based. This often means that the masks which they sell, are inferior, and not approved anywhere, or are only approved in the country where their company is based. And on top of this, delivery time can be very long. To that end, it is crucial to only purchase approved COVID masks and high quality recommended rapid lateral flow self-testing kits, from a UK based and UK registered PPE provider.
Medicines and Healthcare Products Regulatory Agency (MHRA) and NHS approved FFP2 masks and rapid lateral flow self-tests, that provide quick, reliable results in minutes, should only be purchased from authorised UK-based suppliers such as CovidTestsUK. CovidTests UK supplies countless industries, companies, organisations, medical institutions, educational establishments, and private individuals, across the length and breath of the UK and Southern Ireland. In doing so, it offers a range of options, including economy packs, and express and same day dispatch, to suit customer needs.
CovidTests UK offer a choice of two different leading brands of  FFP2 NR facemasks:
The Omnitex FFP2 NR face masks are available in white, black, and pink. And come in a choice of           
Single packs
Boxes of 20 masks
Super Economy cartons of 800 masks
And the AirQueen Breeze FFP2 NR face masks and the AirQueen Nano FFP2 NR face masks are available in black or white. And come in a choice of:
Packs of 10
Packs of 20
Packs of 50
Packs of 100
Super Economy cartons of 600 masks

         
COVID Is Not Over By a Long Way
Covid variants are surging in America and China, as the two powerful nations fight against unstoppable outbreaks following their premature easing of restrictions. Further, the UKHSA (the UK Health Security Agency), has reported that Kraken is one of two variants which is expected to predominate. The second variant in question, which has been named after a mythical two-headed dog, is Orthrus, or in science-speak, CH.1.1 [1].
 Officials expect that the 'Kraken" XBB.1.5 COVID variant, which is causing the US so much concern, will become dominant in the UK in the future
"Independent experts have stated that Kraken is expected to push up case numbers. China is seeing a surge of Covid-19 cases following the lifting of its strict Zero Covid measures back in early December 2022. According to the Chinese Center for Disease Control & Prevention, the strains presently circulating in the People's Republic are the older Omicron sub-lineages BA.5.2 & BF.7 [1]. All proof that COVID is still taking hold one way or another, & that that protective measures need to be brought back in the UK, as soon as possible
Distinct Symptoms Linked to Kraken
Runny nose
Sore throat
Persistent cough
Fever with simultaneous chills
Chronic headache
Congestion within the nostrils
Extreme tiredness
Being sick
Nausea
Muscle pain or body aches [4]
COVID has no mercy. - Avoiding these unwelcome symptoms and far more serious consequences including death, can be helped by following the World Health Organisation's advice on masking up with (MHRA) and NHS Approved FFP2 Masks. Order in an economy priced pack today, and always keep some in reserve to protect yourself, your family, your loved ones, your employees, and the public at large.
References
[1]. Randall, I. (2023). "Masks could return as health experts warn of wave of illness with new Covid variant spike."
https://www.express.co.uk/news/science/1722481/mask-xbb-1-5-omicron-subvariant-wave-coronavirus-illness-update
[2]. Statista (2023). "Number of coronavirus (COVID-19) cases worldwide as of January 9, 2023, by country or territory."
https://www.statista.com/statistics/1043366/novel-coronavirus-2019ncov-cases-worldwide-by-country/
[3]. Office For National Stastics (2023). "Coronavirus (COVID-19) latest insights."
https://www.ons.gov.uk/peoplepopulationandcommunity/healthandsocialcare/conditionsanddiseases/articles/coronaviruscovid19/latestinsights
[4]. Health Site (2023). "Kraken Variant: 9 Distinct Symptoms And Other Things You Need To Know About XBB.1.5."
https://www.thehealthsite.com/news/kraken-variant-9-distinct-symptoms-and-other-things-you-need-to-know-about-xbb-1-5-945097/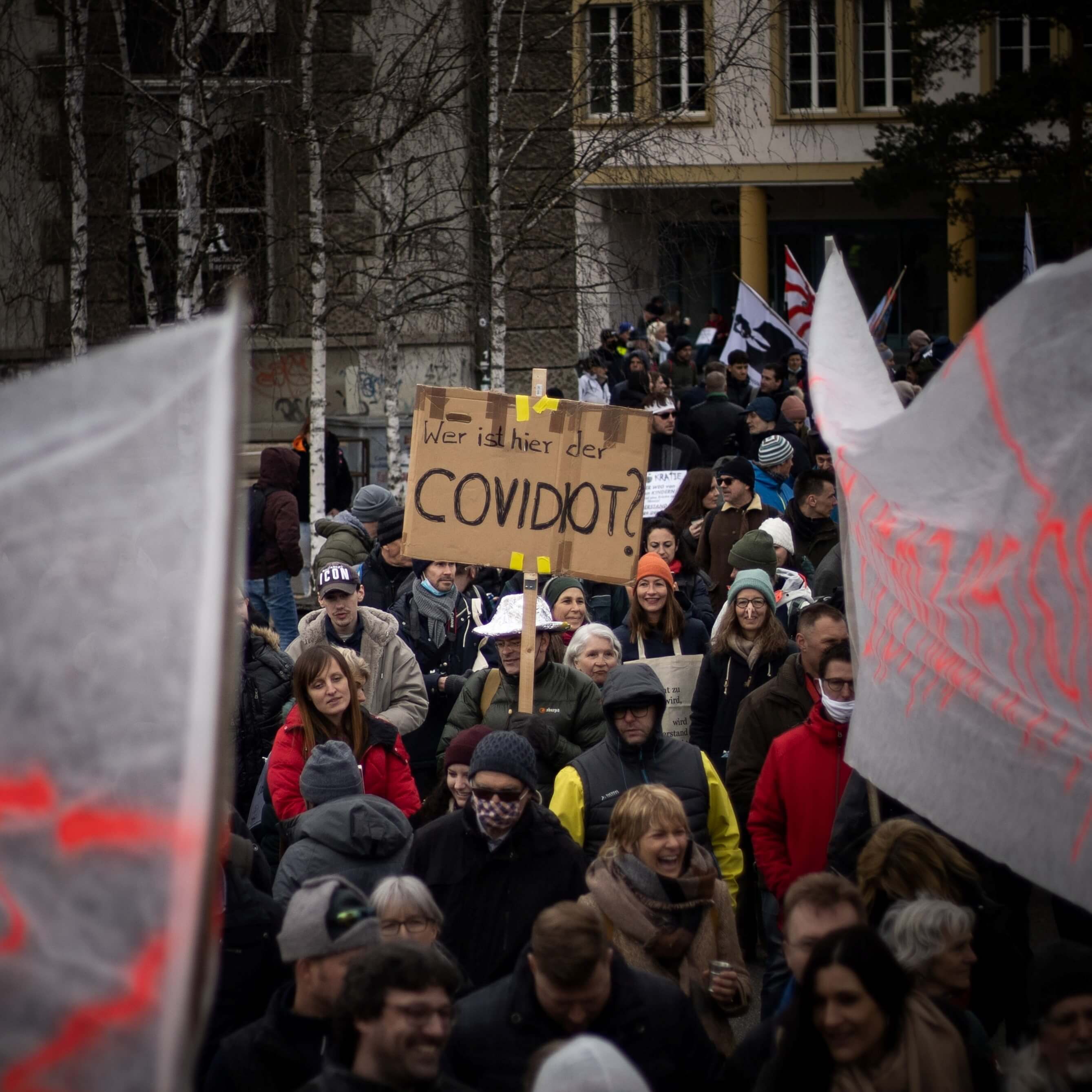 Is a NAAT Test the Same As a PCR Test?
It's well-known that a PCR test is way more sensitive yet less specific than an antigen test. Ever wondered if there is a third option with high sensitivity and specificity? A NAAT test is it! Peop...
Read more