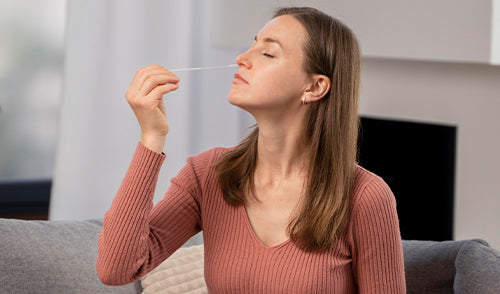 Your guide to getting covid travel testing during the pandemic - offering users the ability to order covid tests for travel quickly and easily, helping them fly in peace - CovidTests.co.uk
Last updated: January 14, 2022
Here's the latest information on travel testing requirements on travel to and from the UK. Always double-check the information on this page against the latest travel guidance and rules from the UK Government as changes to travel rules and testing requirements are subject to sudden change. 
Latest arrival rules for England:
Click here
Latest arrival rules for Scotland:
Click here
Latest arrival rules for Wales:
Click here
Latest arrival rules for Northern Ireland:
Click here
For the latest information on arrival rules for other countries, SkyScanner has an excellent interactive map. 
COVID-19 travel testing requirements 
With more and more Brits heading off on their much-anticipated, much-needed, and very much overdue overseas holidays, the UK and other countries around the world are using COVID-19 testing to help prevent the spread of the virus and ensure international travel is as safe as possible. 
No matter where you're going, it's highly likely that you will need to test at some point during your journey, either before you depart, before you return, or both. This is especially true now that the Omicron variant of the virus has become a widespread international concern. 
The tests you will need to take before and/or after your trip will depend on the country you are visiting and if you're fully vaccinated, which in many cases reduces the number you will need to take. Depending on the UK's arrival rules, you may also need to test before you return and continue testing for a period of time when you are back home. 
If you're travelling with children, you will also need to check which COVID-19 testing requirements apply to children for your destination. 
All travel tests must meet the testing requirements of the country you are travelling to and the requirements of the UK Government for your return journey. They must come from a private testing provider listed on the Gov.uk website, too. This means that you cannot use the free NHS testing service; this is for people who are showing symptoms of COVID-19 only. 
While many people think that travel tests are prohibitively expensive, with some providers charging as much as £100 or more, this isn't always the case. Many providers are offering cost-effective PCR and lateral flow tests that won't eat up your holiday budget. 
You will need to show proof of your test results at various points on your journey, such as when boarding the plane and when arriving at your destination. Again, the requirements of what constitutes acceptable proof (e.g., a screenshot, a printed document, an electronic PDF) can vary. It's always a good idea to have printed copies of your results as a backup. 
Make sure that you carefully research the private testing providers available to find the option that works best for you and fits your budget.
With all that said, here's everything you need to know about testing for travel.
Travel testing before leaving the UK
Whether or not you need a test before departing for your destination depends on where you're going. 
Each country has its own entry requirements, quarantine rules, and tracking infrastructure, and whether or not you need to comply with these can change according to factors such as vaccination status, age, and previous infection. 
There are plenty of resources that you can use to check whether you need to provide proof of a negative test, how long before departure you need to test, and which types of test will be accepted (e.g. PCR, antigen, lateral flow). These include the Foreign, Commonwealth & Development Office (FCDO) travel advice page and SkyScanner's interactive map. 
Some countries don't require you to test if you can show proof that you've received the full course of an approved vaccine, and you can find this information on the above resources.
If you do need to take a test, this will need to be booked through a private provider and taken within the time limit stipulated by your destination -- typically anywhere between 48 and 96 hours prior to departure. 
Travel testing before returning to the UK
As of 4 am on January 7, 2022, anyone unvaccinated passengers travelling to the UK will need to show a negative pre-departure test result (PCR or lateral flow) which has been taken within the two days prior to their flight's departure to the UK. So, if you are due to return to the UK on a Thursday you could take your test at any point on Tuesday, Wednesday, or Thursday. Of course, if you are taking a PCR test you will need to allow enough time to get your results. Travellers on short trips (e.g., less than two days in duration) can take their pre-departure test in the UK before they travel and use this to return, too. 
Travellers will need to show proof of their travel test via a text message, email, or printed document, and the results must be in either English, French, or Spanish. You will also need to fill out a Passenger Locator Form within 48 hours of when you're due to arrive in the UK. 
This only applies to unvaccinated travellers. The rules requiring fully vaccinated and boosted passengers to take a pre-departure test in response to the omicron variant have now been scrapped. 
Note: You will also need to take tests after arriving in the UK and these must be booked prior to your arrival in the UK (see 'Home quarantine and testing requirements after arrival in the UK' below for more information.) 
Further note: While we are referring to these as 'UK' requirements, double-check that there are no variances between England, Scotland, Wales, and Northern Ireland. Generally speaking, the devolved nations mirror England's requirements but always double-check just to be safe. 
Hotel quarantine requirements when returning to the UK
The UK Government removed all 11 countries from its travel Red List as of 4am on Wednesday 15 December. Anyone arriving in England from these countries after this time will no longer be required to book and stay in a government-managed quarantine hotel at their own expense.
This is because the UK Government has concluded that there is now community transmission of the Omicron variant in the UK and its rapid spread means that the Red List is now ineffective at slowing its spread. 
When countries are on the Red List, the hotel quarantine rules apply to both unvaccinated and vaccinated travellers. 
Home quarantine and testing requirements after arrival in the UK
Home (self-led) quarantine and testing requirements upon arrival in the UK vary depending on whether you are unvaccinated or fully vaccinated. 
Requirements for fully vaccinated travellers 
If you are fully vaccinated, you no longer need to take a pre-departure test or quarantine at home upon arrival in the UK.
You do still need to take a day 2 PCR or lateral flow test. If your result is positive then you must self-isolate as normal. 
Requirements for those not fully vaccinated
If you are not fully vaccinated, before your arrival into the UK you must:
Take a pre-departure COVID-19 test within two days (as explained above).

Book and pay for a day 2 and day 8 COVID-19 PCR test.

Complete a Passenger Locator Form within 48 hours before arrival.
Your post-arrival PCR tests must be taken on days 2 and 8 and you must self-quarantine in your home or the place where you are staying for 10 full days. The day of your first PCR test is day 0. 
If your day 2 result is positive:
You must self-isolate for 10 full days. 

You do not need to take your day 8 test.
If your day 2 result is negative:
You must continue to quarantine.

You must take your day 8 test on or after day 8.
If your day 8 result is negative:
If your day 8 result is positive:
You must self-isolate for 10 full days starting from the date of your day 8 test. 
Where can I find more information?
For more information on what you need to do when you come back to the UK and how to find out the entry requirements for your specific destination, visit the official UK Government website. 
If you need further support or guidance, please discuss your travel plans with your GP or a travel specialist to get the latest advice and information.