Article: NEW PIROLA COVID-19 VARIANT HITS THE UK: ORDER IN QUALITY MASKS NOW!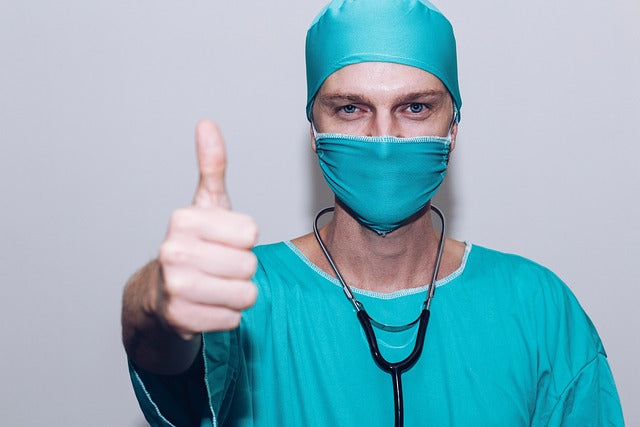 NEW PIROLA COVID-19 VARIANT HITS THE UK: ORDER IN QUALITY MASKS NOW!
With a worrying rise in the new strain of PIROLA (COVID-19 variant BA.2.86) cases, the UK Government has brought forward the COVID vaccination program. - But the problem is that this will only include vulnerable groups. So this means that everyone else could be vulnerable before it gets to their turn. To that end, the smart advice is to order in highly protective superior quality UK medically-approved face masks, namely: OMNITEX FFP2 NR Face Masks or AIRQUEEN Breeze Face Masks or AIRQUEEN Nano Face Masks - all of which come in a choice of colours, as well as in single packs or economy boxes.
The Need to Stock  Premium Quality Protective Face Masks
"While the UK Health Security Agency (UKHSA) continues to track some metrics of Covid, including hospitalisation numbers, many of the community surveillance studies tracking infection levels have finished," & experts say that "the situation is leaving the country in the dark about how COVID may play out in the months ahead. Christina Pagel, a professor of operational research at University College London, said a new wave of COVID appeared to be under way – possibly driven by waning immunity, new variants of Omicron, & factors including poor weather keeping people inside" [1]
Pagel also stated that she recommends bringing back the Office for National Statistic's countrywide infection survey for autumn and winter, as with youngsters and adults returning to school and work, the pressures of Covid could well skyrocket. She asserted that:
"We might see the COVID wave continue to grow, & grow faster in September 2023, along with public health measures, including reintroducing high-quality masks within healthcare settings. What worries me most is if we get a repeat of the last winter NHS crisis this winter again, with Covid, flu & RSV all hitting around the same time, we are definitely flying near blind." [1]
Clearly, there is a potential danger to all of us in the UK, and as University of Edinburgh's renowned epidemiologist, Professor Rowland Kao, remarked, the decline in COVID surveillance (which also includes testing waste water), poses potentially serious issues. He remarked: "With seasonal flu, we have of course a certain amount of predictability with the many years of data. However, with COVID, now that we don't have those multiple data streams to rely on, it's harder to say what is happening in the general population. Moreover, the variant emergence patterns for COVID were largely unknown, and Covid was not simply following seasonal patterns" [1].
Worrying Issues About COVID-19 Vaccinations in 2023/24
With so many experts coming forward to raise their concerns, we all have to take heed, and be proactive by protecting our families and co-workers by wearing masks, and regularly testing ourselves by ordering in high accuracy UK approved COVID-19 self-testing kits.
A top immunologist at Imperial College London, Professor Danny Altmann, worryingly proclaimed that: "while Covid was on the rise, it had started from quite a low level and the "mildness" of Covid now was largely because most people were still within a year or so of having had three vaccine doses. Yet the immune-evasion mutations continue to emerge, and cross-protection is looking ever more precarious. Meanwhile, immunity beyond one year wanes appreciably" [1]. To that end, he advised that it is crucial for the government's scientists to organise a further round of COVID-19 boosters. And with regard to the latter, that they should deliberate as to which particular vaccine should be used [1].
Multiple Waves of COVID Over the Next 12 Months?
Global leader, the London School of Hygiene & Tropical Medicine, has played a much needed role in COVID-19, even before the pandemic first hit our shores. Speaking from this esteemed institution, Professor Adam Kucharski, warned that: exposure to COVID-19 would also negatively impact the level of the population of the United Kingdom's immunity. Although he warn that there are uncertainties with regard to the way that COVID will be transmitted, and whether the following 12 months will see multiple COVID-19 waves. Sounding pessimistic, he stated: "I think we don't really have enough data points to say confidently what normal looks like for Covid, other than the fact that normal is probably going to be significantly higher infection and disease burden layered on top of all the other things that are already causing us problems every year" [1].
What the UK Government Advisors Says About the BA.2.86 Variant
"This year's autumn flu and COVID-19 vaccine programs will start earlier than planned in England as a precautionary measure following the identification of a new COVID-19 variant. The precautionary measure is being taken as scientists from the UK Health Security Agency (UKHSA) examine the COVID-19 variant BA.2.86, which was first detected in the UK on Friday 18 August 2023" [2].
At the present time, data on BA.2.86, is extremely limited. - And this alone, should start alarm bells ringing for the general population, many of whom personally suffered, or lost loved ones from the pandemic, the likes of which affected the entire world. As things stand, the NHS is on its knees, and will not be able to cope with a sizeable outbreak, so we can only wait to be notified about getting a booster, and take the relevant protective measures for ourselves and our families, right now.
Fortunately, cutting-edge COVID-19 masks have been improved since COVID-19 first arrived, as have COVID-19 self-test kits, be they UK-approved FlowFlex Covid Self-Test Individually Packaged or Healgen Lateral Flow Covid Self-Tests Pack Of 5 Tests, with larger economy packs of 20 self-test available. All the aforementioned have a long shelf life, and are the best on the market. So whether you are ordering the COVID masks and self-test kits for your business, organisation, institution, or home; you can rest assured that you will receive your supplies directly from a leading, long-established UK-based medical supplier which ships out to thousands of consumers across the UK and Southern Ireland.
References
[1]. Guardian (2023). "UK almost 'flying blind' on Covid this autumn, experts say."
https://www.theguardian.com/world/2023/aug/05/uk-almost-flying-blind-on-covid-this-autumn-experts-say
[2]. Gov.UK (2023). "Flu and COVID autumn vaccine programmes brought forward."
https://www.gov.uk/government/news/flu-and-covid-autumn-vaccine-programmes-brought-forward
Current Covid-19 Infection Rate in the UK
Introduction The Covid-19 pandemic has had a significant impact on countries worldwide, and the United Kingdom (UK) is no exception. Monitoring the current infection rate is crucial for understand...
Read more